Okay so the Northern Hemisphere winter is over, and for some of us that means we say good bye to our skis and boards for a while, some may even say good bye for good in favour of new equipment for next season. Some people sell their old gear, some just give it away whilst others try and save the memories their old board gave them by keeping it, but what to do with all these skis and boards that pile up after a few seasons?
That question perplexed us here at SnowSkool HQ, Phil thinks they go in the garage, Aj says they go in the corner of the room, Dunk reckons they need to be pride of place out on show and Steve asked us why they can't be made into something more useful? So, due to our friendly and helpful nature we decided to take a look at some 'useful' ways to use your old equipment and keep the memories alive! What the following ideads demonstrate in creativity, they may lack in interior-design-style and tastefulness - maybe double check with the family before you go adding one to the house.
BENCH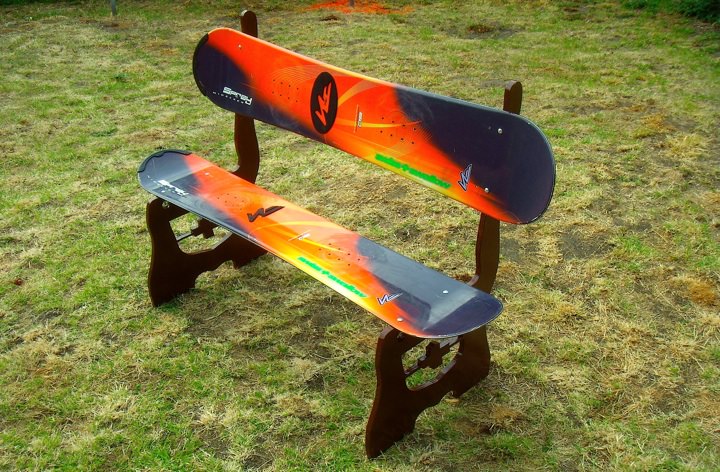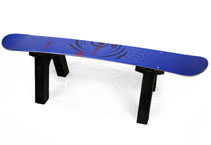 As much of a design classic as that juicer that looks like its from War of the Worlds, you know the one.....no? Anyway, it seems that everyone has the same idea when thinking of what to do with their old snowboards – make it into a bench! These designs can range from the pretty simple to the amazingly complex, with more than one board and with back rests etc. If your looking to make your snowboard into something, a bench is a good place to start!
CHAIR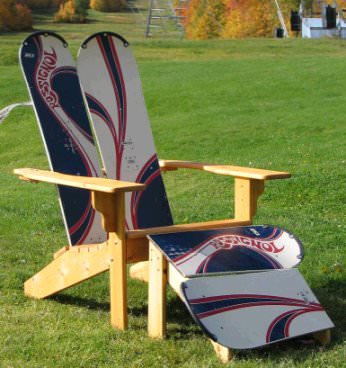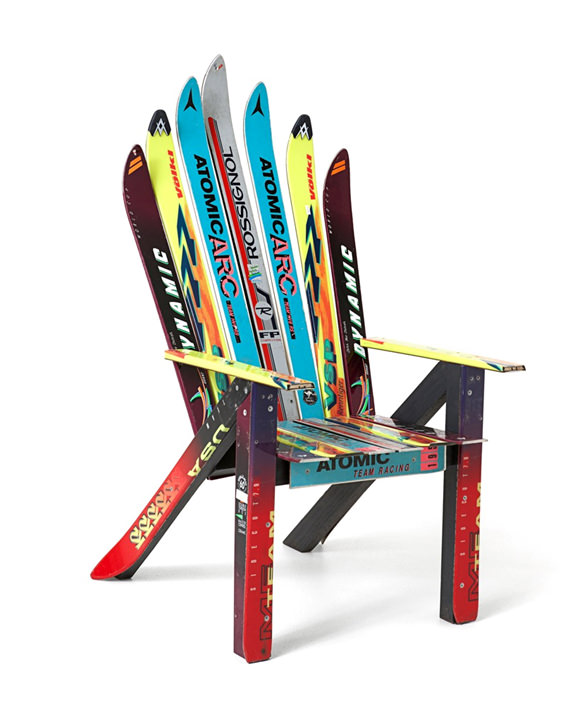 Want something more exciting than a bench to sit on? Maybe you need a bit more support in the back region? Well have no fear, why not turn your old skis or snowboards into a chair complete with arms and back rest? No you can relax and watch that video edit you made from your season in comfort. It maybe a bit more tricky to make, but if you can master a 'cab 9' then this should be no problem!
TURN ON THE LIGHTS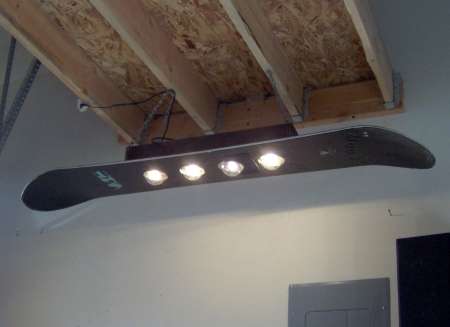 Someone paid attention in electronics class! Here is a snowboard made into a light fitting, CLASSY! Looks pretty cool, but maybe not as good as some other things we have seen.
THE TABLES HAVE TURNED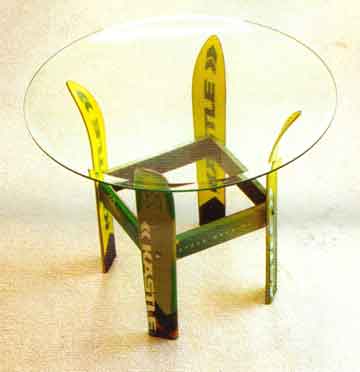 Why not transform your beloved skis or snowboards into a coffee table? These are the best examples we have been able to find and they look pretty cool.
EAT A NICE PICNIC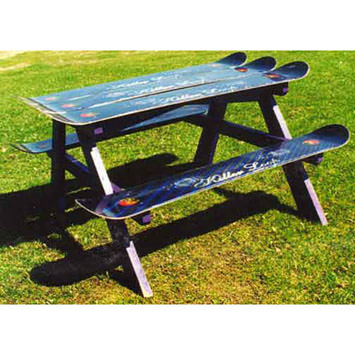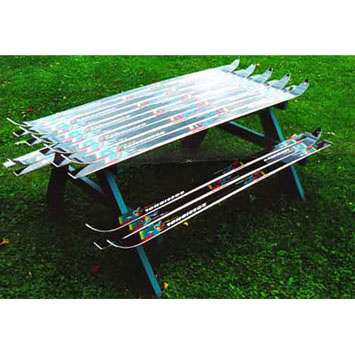 Got loads of old skis or snowboards? Like the idea of the bench but want to go bigger? How about a picnic table? Take a look at these beauties!
HANG IT
​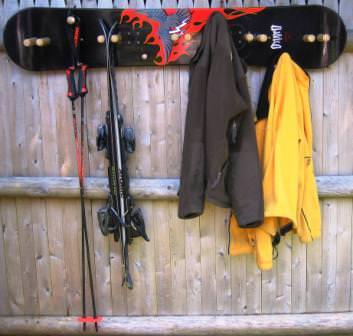 How about a coat rack made form on old snowboard? A pretty simple idea and not too difficult, this is a SnowSkool favourite.
TIME FOR A SCHNAPPS

Wine racks made from skis and snowboards?! These are cool! Don't drink wine? Surely they can be made to hold Jägermeister?!
Eager for a season on your skis or board? Check these out:
SnowSkool Ski Instructor Courses