Another cracking week in Big White. This week involved a mega trip to Kelowna ft. lazer tag! Back in Big White level 2 exams were balanced perfectly by a fair few cocktails…
✏️ First things first, the beautiful dog can be found at Underground. You're welcome. (Pizza and dogs – are we in heaven??!)
✏️ As the snowboarders wrapped up their exams this week, the skiers kicked things off. To gain your level 2 qualification, you'll need to pass the skiing portion and the teaching portion separately.
✏️ Once exams were done and dusted, snowboarders Georgie, Sean, Tom and Hannah took the opportunity to explore another resort and headed to Sun Peaks.
✏️ On Thursday, everyone enjoyed dinner at Cantinas instead of the Globe.
✏️ Some of the group returned to The Woods for a fondue – who needs the Alps!
✏️ Other delicacies included, our favourite, dinner at Gunbarrel to celebrate after exams. Most of the crew headed to Sam's afterwards to continue the celebrations. The snowboarders said they were only going for 'one'… technically they only had one (at Sam's) but many, many cocktails at Cantinas!
✏️ A big group decided to take a trip down to Kelowna. A couple of guys in Big White had locked their keys in their car so they hitched a ride with SnowSkool!
✏️ Kelowna activities included: laser tag, watching a Kelowna rockets game and searching for Jake who got lost… Some SnowSkoolers even went to see the new Batman film.
✏️ Back in Big White, Joel, Andrew, Lucky, Olly and Calum watched all of the Fast and Furious films within the week.
✏️ Other essential viewing was England vs Ireland in the six nations – Joel cheered on England while Andrew cheered Ireland.
✏️ It was also great to see Pam back after being in Dubai for three weeks.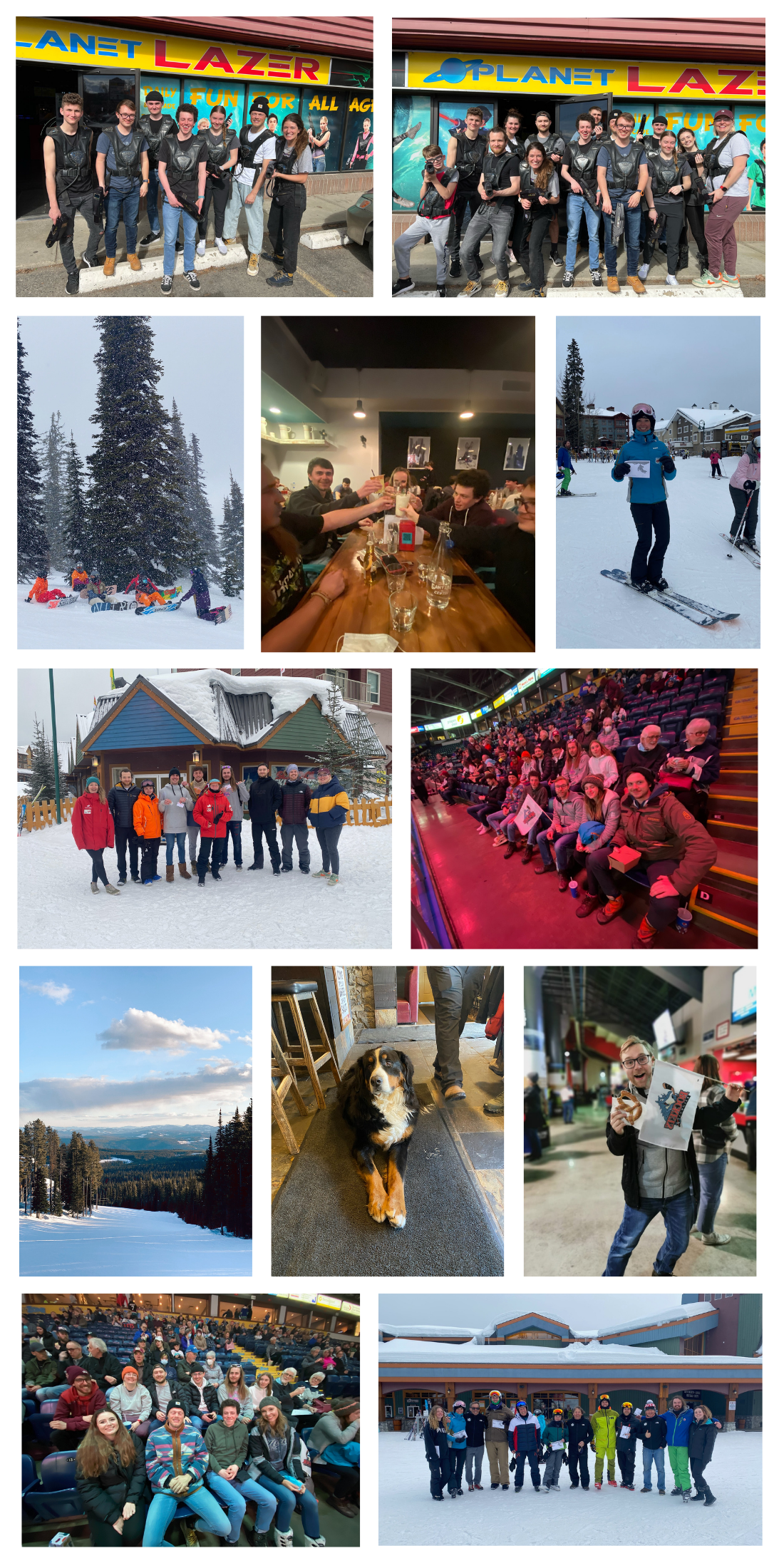 Interested in doing a ski or snowboard instructor course? Know someone who might be?? Request a brochure for everything you need to know!