There are so many reasons to book on for the SnowSkool course in Big White, Canada:
1. British Columbia (BC) is world-renowned for producing the lightest, fluffiest powder in the world and Big White is right at the centre of BC
2. Big White is Canada's largest ski-in/ ski-out village and all SnowSkool accommodations offer doorstep-skiing
3. SnowSkool has a fantastic relationship with the Big White Ski & Board School ... they now guarantee job offers to 50% of our graduates!
4. The Level 2 pass rate for SnowSkool skiers & snowboarders is consistently amongst the highest in the industry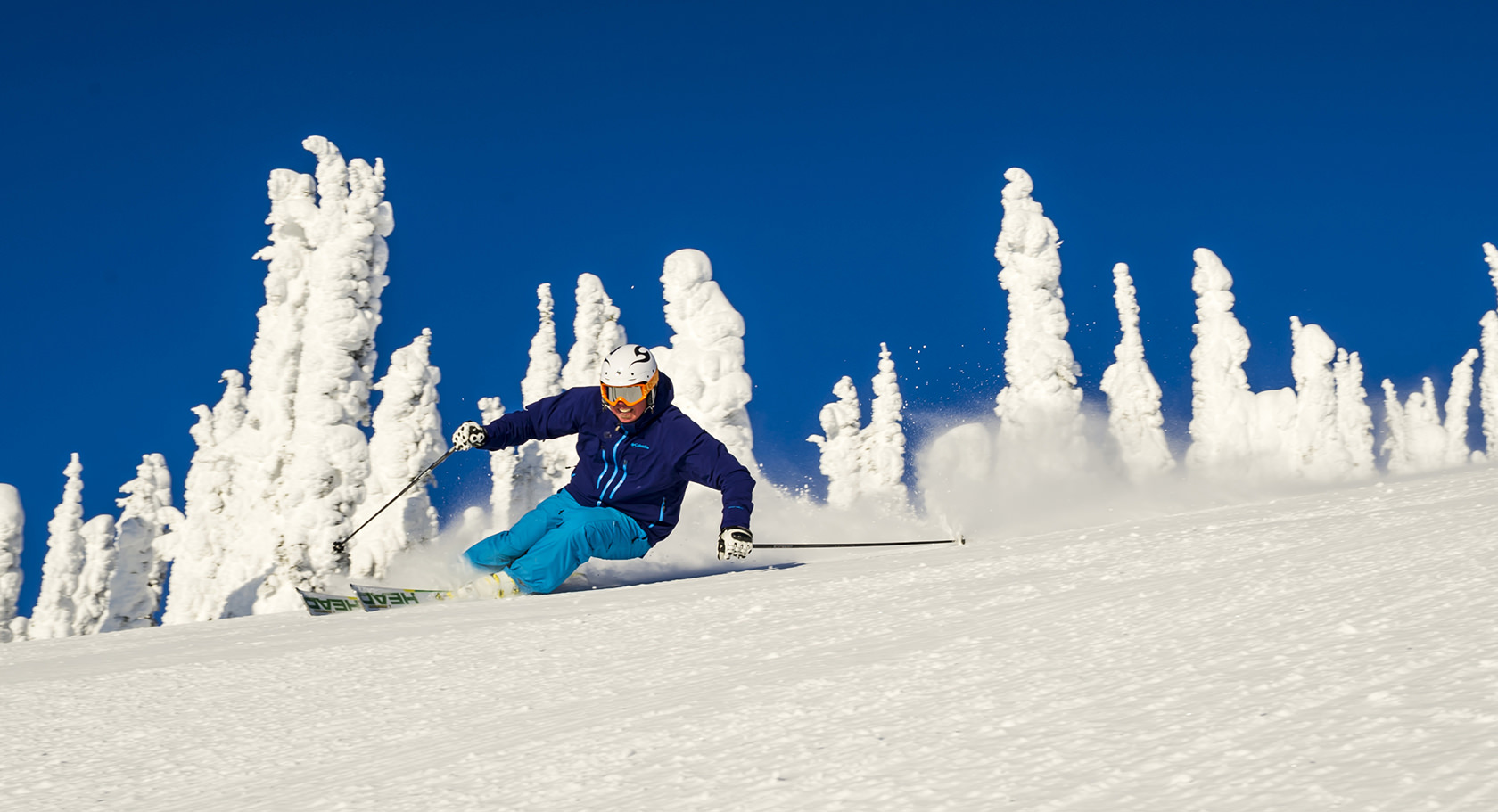 And, now, we are giving you a fifth reason to book the SnowSkool course in Big White:
5. Starting from 1st Sept-2022, the next five people that book a spot on the 11-week course for 2023 will be allocated a private double-room ***free-of-charge***
11 weeks of ski-in/ ski-out accommodation, riding deep powder over the incredible terrain at Big White and learning under some of Canada's most highly-qualified instructors. And you would be doing it with 30-something other like-minded people, enjoying everything that Big White has to offer with cafes, bakeries, restaurants, pubs and bars.
What's not to like?
For more details on the SnowSkool course in Big White, go visit the webpages for the Ski Instructor Course or the Snowboard Instructor Course.
OR ... you can email Jamie or call/ WhatsApp him on +44 7760 905 559 – as well as SnowSkool's Sales Manager, Jamie is a graduate of the Big White course from 2016 so will be able to give you some really great insights!
OR ... if you are the kind of renegade that throws caution to the wind, you can book on now via the following webpages:
Book the Big White Ski Instructor Course for 2023