A long and relatively quiet summer in the SnowSkool office sparked many pointless conversations - which animals are the hardest? What would we do with a lottery win? And lots of reminiscences about winter seasons past.
These conversations have recently reignighted in the depressing COVID-cancelled season of 20/21 - would you rather ride exclusively in a neon 80s one-piece, or exclusively in a lycra downhill ski-suit? How many ski vidoes on YouTube are too many ski videos on YouTube?
Back in summer the ski-reminiscing turned to the loveable characters you get in every ski resort... 'The Ageing Seasonnaire' is one we know all too well! if it reminds you of someone you know - give it a share!
If you're up for kick-starting your journey to becoming a seasonnaire (ageing or not), choose between one of the resorts where we run snowboard and ski instructor courses, request a course brochure, or contact SnowSkool directly.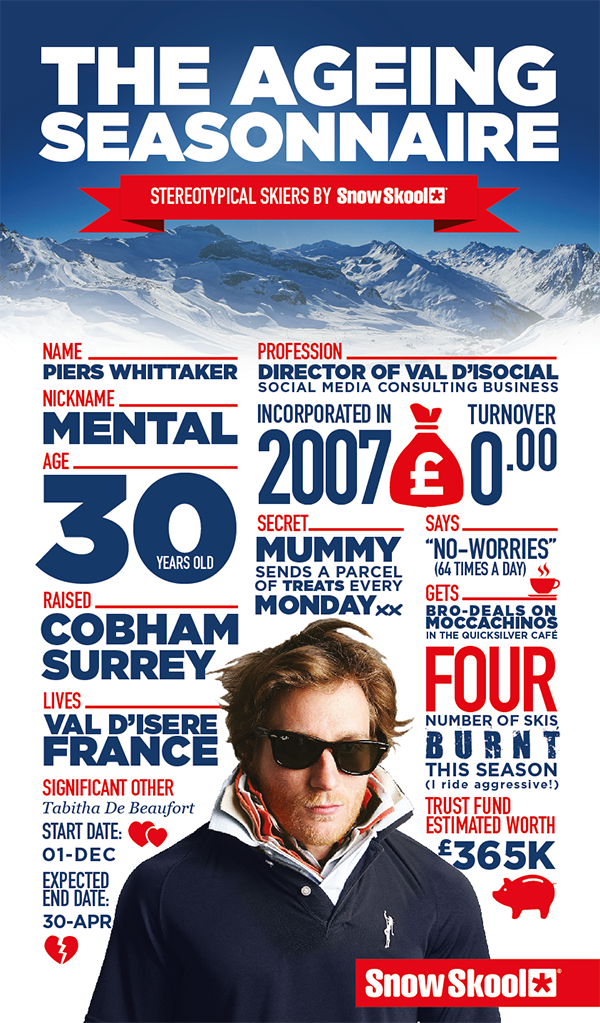 Share this infographic on your site