A long and relatively quiet summer in the SnowSkool office sparked many pointless conversations - which animals are the hardest? What would we do with a lottery win? And lots of reminiscences about winter seasons past.
On the back of the latter, some bright-spark eventually came up with the idea of doing a series of stereotypical skiers that may or may not be based on people we've come across since 2003. And, since the phone hadn't rung for a week or so, we decided to expand on this and actually see it through.
Today, we are delighted to introduce the first instalment in a new series about stereotypical skiers, beginning with 'The Ageing Seasonnaire' Have a look and have a laugh. If it reminds you of someone you know, share it with them. Share it with your friends anyway!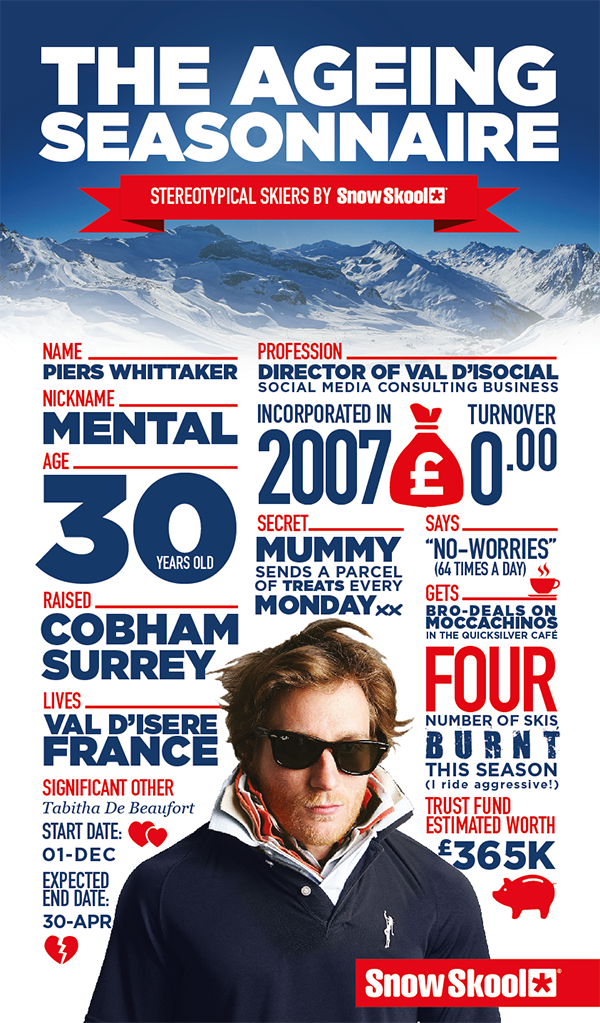 Share this infographic on your site