Choosing the best resort for your instructor course...
These are probably our three most-frequently asked questions. These are also some of our most-difficult questions! However, this is only because we're confident you'll have an amazing time on any of our courses.
That said, we've tied ourselves in knots trying to work out a simplified, smooth, flowy, flow chart - that should lead you to your dream SnowSkool course...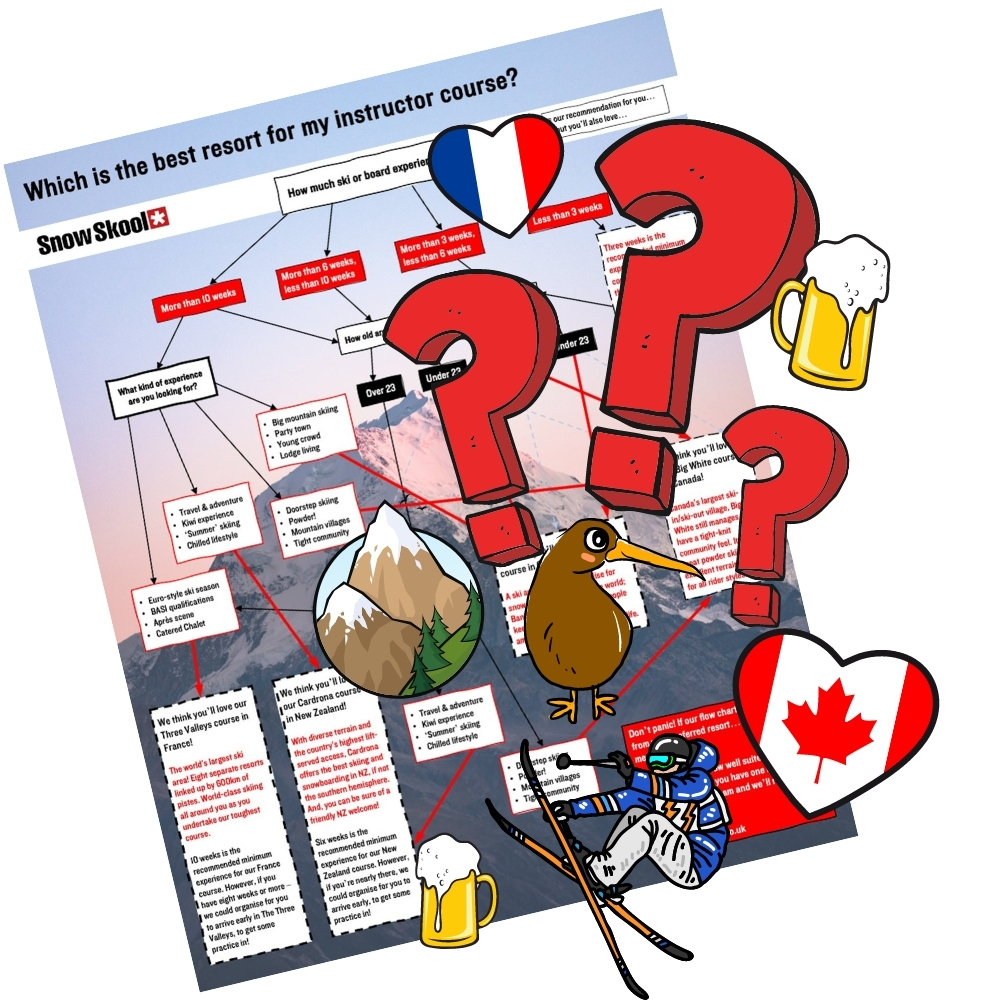 Do a ski season with SnowSkool:
Our ski instructor courses and snowboard instructor courses
Course in The Three Valleys, Cardrona, Big White and Banff