29th September 2023
Need a list of tantalising destinations?
Our guest writer Jenna surveys some of the hidden snow spot gems around the world for avid ski and snowboarders
When winter arrives and the snow blankets the world in a pristine white, the hearts of ski and snowboard enthusiasts beat a little faster. Winter is a season of pure delight for those who crave the thrill of gliding down slopes. While world-renowned ski resorts often steal the spotlight, the intrepid winter adventurer is waiting to discover hidden ski gems.
This article will uncover these hidden ski spots, exploring the thrill of skiing and snowboarding in unique, less-frequented destinations. Whether you're a seasoned ski enthusiast or just starting your ski or snowboard instructor course, these destinations offer something special for every winter wanderer.
Chamonix, France: The Alpine Elegance
Chamonix, nestled in the French Alps, is a winter wonderland that beckons ski and snowboard enthusiasts worldwide. While it's not a hidden gem, it deserves a mention for its breathtaking beauty and challenging slopes. This picturesque destination offers diverse terrain for all levels, from beginners to advanced skiers and snowboarders.
Chamonix is a haven for adventure seekers. With its legendary off-piste terrain, it attracts thrill-seekers from all corners of the globe. The Aiguille du Midi cable car takes you to high-altitude skiing, where you can explore steep chutes and exhilarating descents. While Chamonix can be busy during peak season, it's worth the visit for its vibrant après-ski scene, gourmet dining, and charming Alpine villages.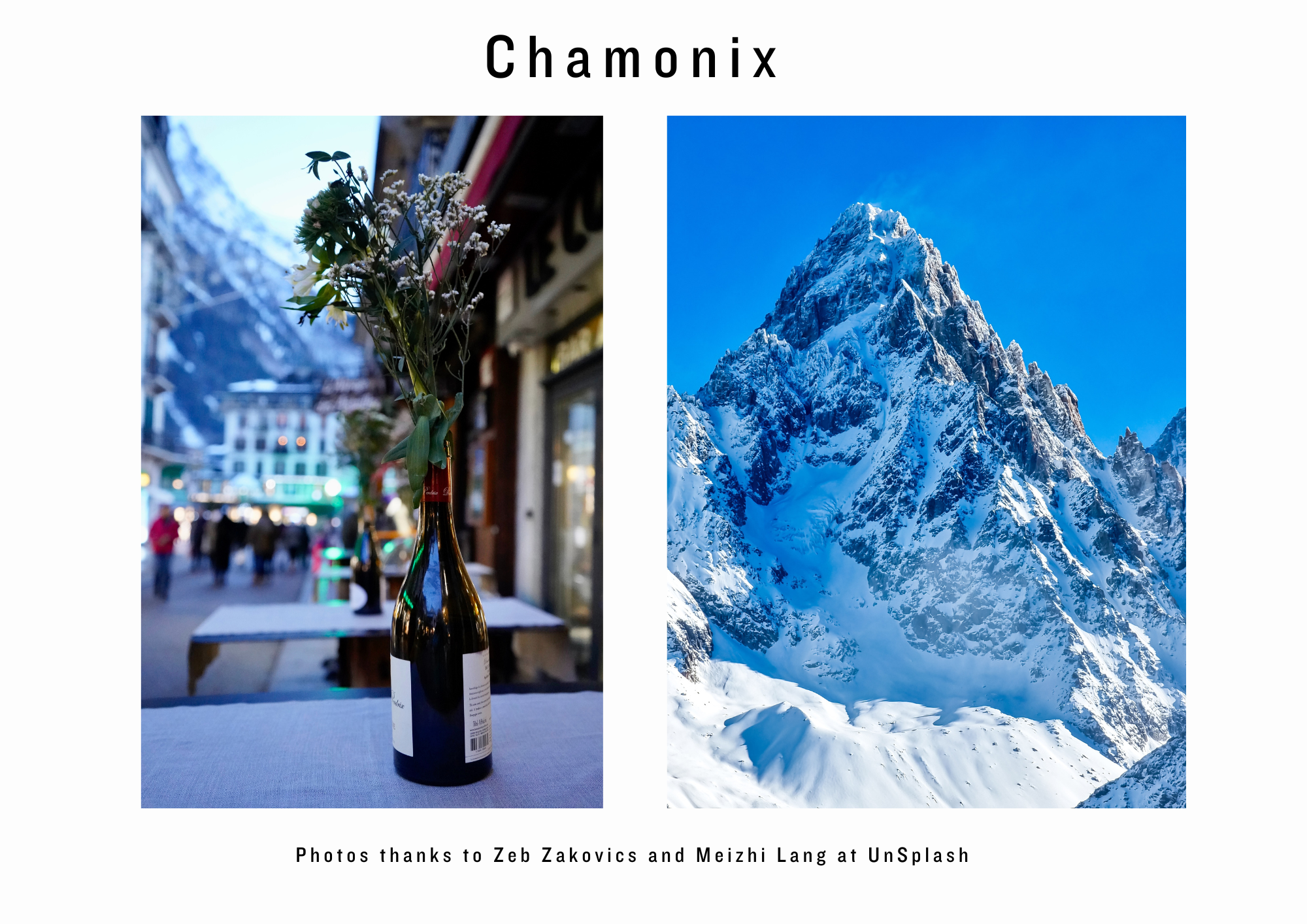 Myrkdalen, Norway: A Nordic Paradise
Norway, known for its stunning fjords and natural beauty, is also a hidden gem for winter sports enthusiasts. Myrkdalen, located in the heart of the Fjord region, is a ski resort that offers a unique blend of breathtaking scenery and excellent skiing opportunities. Whether you're an aspiring ski instructor or just looking for a quiet, less-crowded place to practice your skills, Myrkdalen has something for everyone.
The resort's well-groomed slopes and welcoming atmosphere make it an ideal destination for families and solo adventurers. Myrkdalen's claim to fame is its consistent snowfall, ensuring a long ski season. The resort offers a variety of terrain, from gentle slopes for beginners to challenging runs for experts. The surrounding region also offers cross-country skiing and snowshoeing opportunities, allowing you to immerse yourself in Norway's pristine winter landscapes.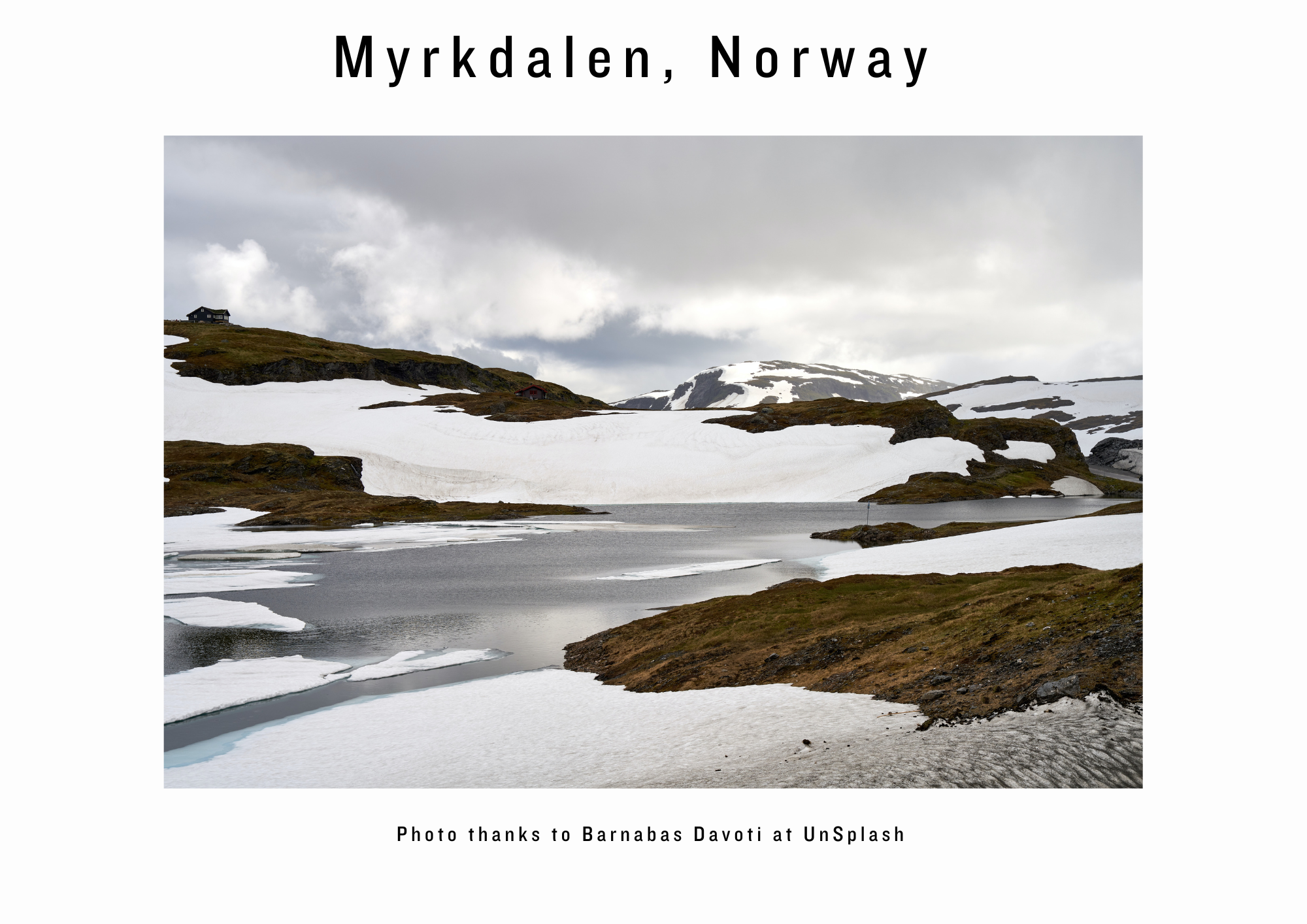 Shymbulak, Kazakhstan: Skiing on the Silk Road
Venture off the beaten path to Shymbulak--a ski resort nestled in the Zailiyskiy Alatau mountains of Kazakhstan. This hidden gem offers a unique blend of culture and winter sports, making it a must-visit for those with a taste for adventure. Here, you can hone your skiing or snowboarding skills while exploring the rich history and traditions of the Silk Road. With its stunning mountain landscapes and welcoming locals, Shymbulak is a hidden ski spot waiting to be discovered.
Shymbulak's ski terrain offers a mix of groomed runs and off-piste adventures. The resort's proximity to the city of Almaty provides a unique opportunity to experience the fusion of modernity and tradition in Kazakhstan. After a day on the slopes, you can explore Almaty's vibrant food scene, visit historic sites, or soak in the local culture. Shymbulak's remote location and pristine surroundings make it an unforgettable destination for winter enthusiasts seeking a one-of-a-kind experience.
Andermatt, Switzerland: Alpine Beauty in Seclusion
While Switzerland is famous for its ski resorts, Andermatt remains a relatively undiscovered treasure. Tucked away in the Ursern Valley, Andermatt offers a quieter, more intimate skiing experience than the bustling resorts in well-known Swiss destinations. This is the perfect place to refine your skills while surrounded by the majestic beauty of the Swiss Alps.
Andermatt's appeal lies in its diverse terrain. Whether you're a beginner looking to conquer your first slopes or an advanced skier seeking challenging runs, Andermatt has it all. The resort's recent expansion and investment in infrastructure have made it even more attractive to winter sports enthusiasts. Additionally, Andermatt's charming village offers a taste of Swiss hospitality, complete with cozy chalets and authentic alpine cuisine.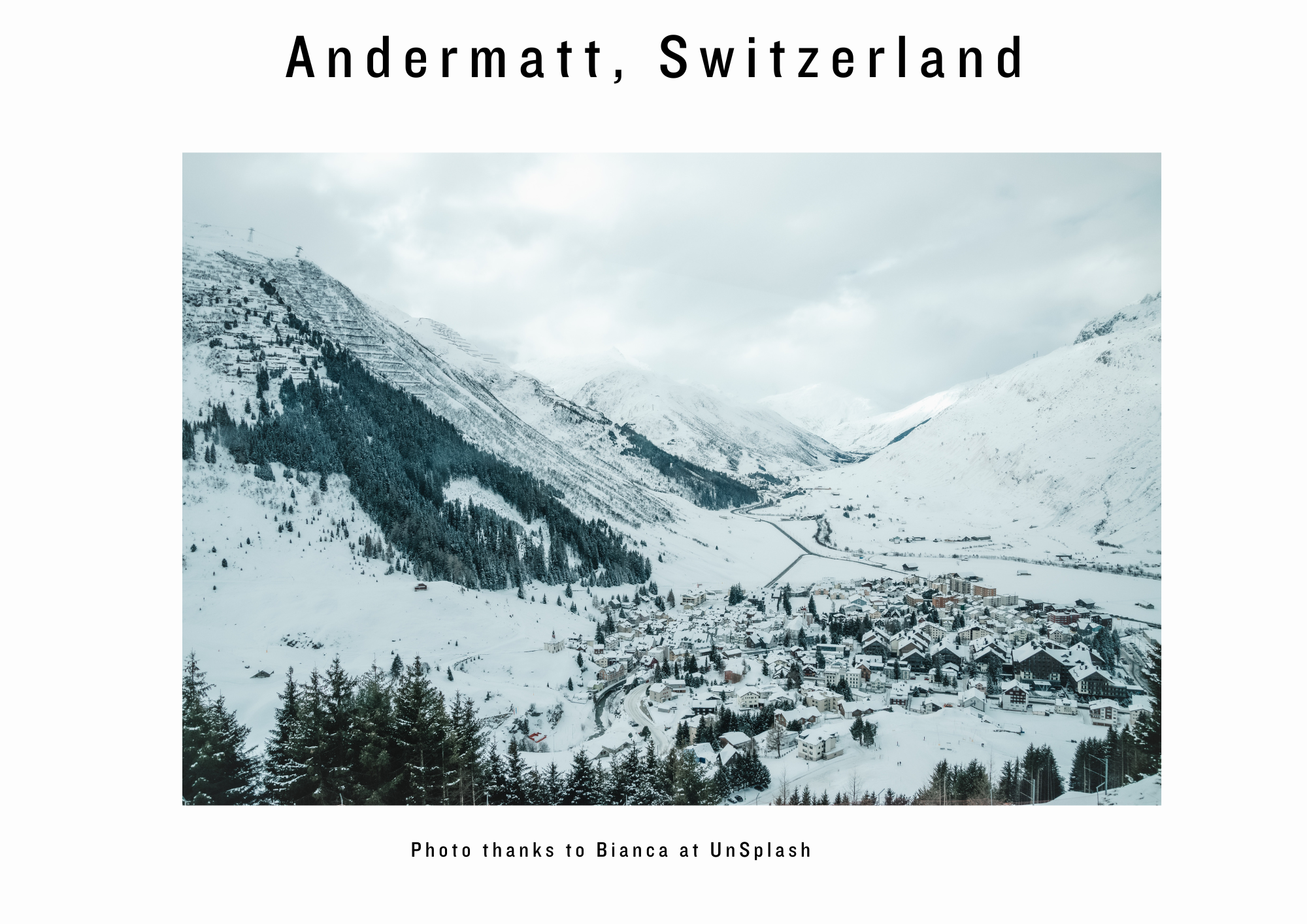 Big White, Canada: Powder Paradise in the Great White North
If you're searching for powdery perfection in a less-crowded setting, look no further than Big White in Canada. Located in British Columbia's Okanagan Valley, Big White is a hidden gem known for its abundant snowfall and welcoming atmosphere. The resort offers a ski and snowboard instructor course for those looking to turn their passion into a profession. Instructors here are privileged to teach some of the best powder in North America.
What sets Big White apart is its family-friendly environment and charming village. The resort is renowned for its ski-in ski-out accommodations, making it easy to access the slopes. The town is alive with winter activities, from ice skating to dog sledding, ensuring that there's always something fun to do when you're not on the mountain. Big White offers an authentic Canadian winter experience with its breathtaking views of the surrounding mountains.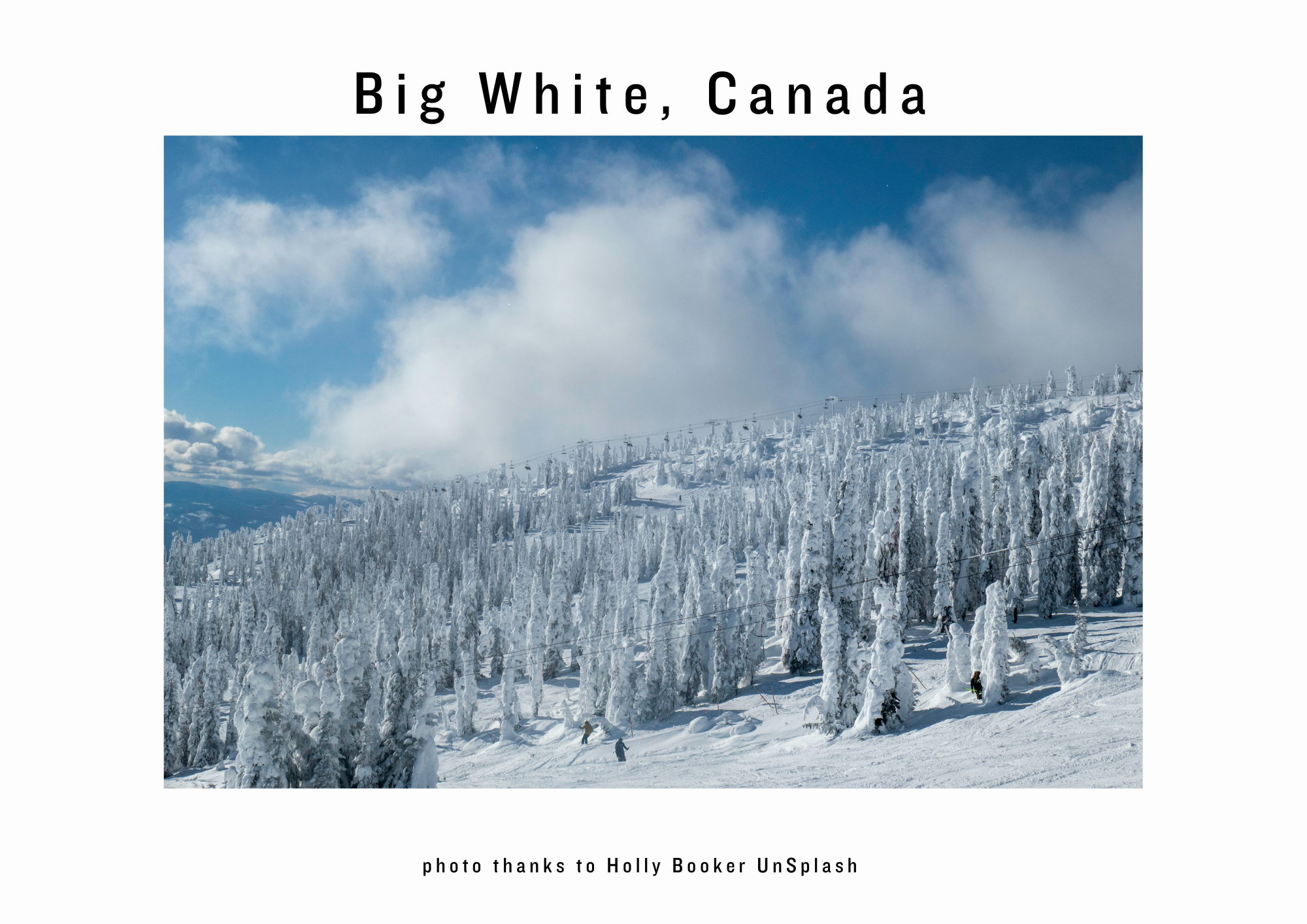 Mt. Hood Snow: America's Hidden Gem
Let's focus on a hidden ski gem in the United States - Mt. Hood Snow. Located in Oregon, Mt. Hood Snow is often overshadowed by more famous ski destinations in the Rockies. However, this mountain offers a unique blend of natural beauty and excellent skiing conditions. Mt. Hood Snow's appeal lies in its diverse terrain. Whether you're a beginner looking to conquer your first slopes or an advanced skier seeking challenging runs, Mt. Hood Snow has it all.
The stunning backdrop of Mt. Hood, an active volcano, adds an extra layer of awe to your skiing or snowboarding experience. Prepare your gear, sign up for that ski or snowboard instructor course, and embark on a journey that will take you down the slopes and into the heart of winter's majesty.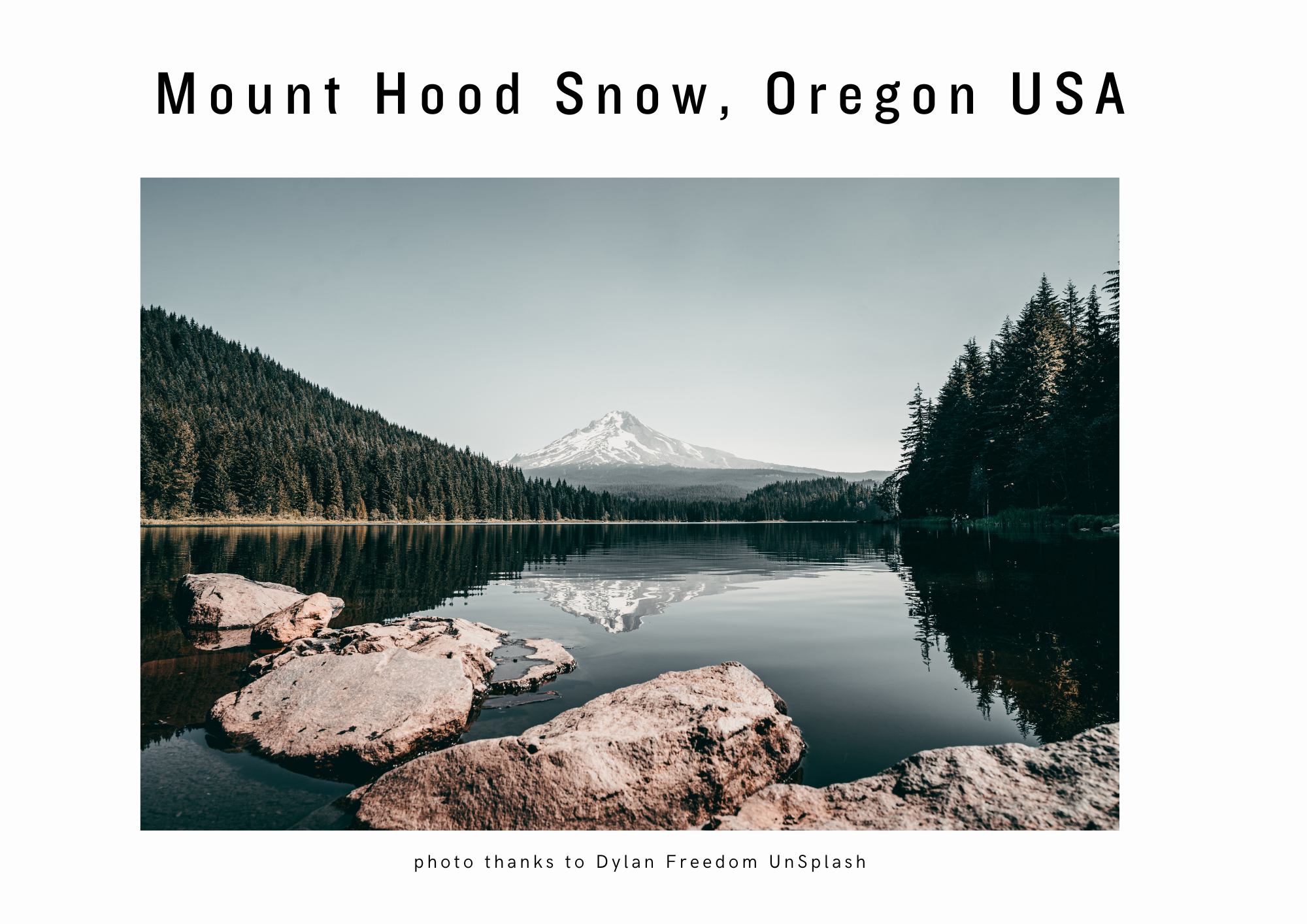 Skiing Adventures Await: Uncover Lesser-Known Gems
With so many exciting and lesser-known ski spots to explore, your winter wanderlust will never be satisfied. These hidden gems offer a unique blend of natural beauty, adventure, and opportunities for ski and snowboard enthusiasts to hone their skills.
So, whether you're drawn to the Alpine elegance of Chamonix, the Nordic paradise of Myrkdalen, the cultural fusion of Shymbulak, or Andermatt's secluded beauty, there's a ski adventure waiting for you.
If you're ready to embark on a journey of winter wanderlust and explore these hidden ski spots, consider taking a Mt. Hood Snow Tour. This tour will introduce you to the hidden gem of Mt. Hood Snow and provide insights into the other unique skiing destinations.
Jenna Taylor, Travel Writer
sponsored content
Thank you Jenna. That's quite a list to have in our back pockets. Thanks too for including those lovely Canada spots where we run ski and snowboard instructor courses.
We are here of course here as ever to discuss any of our courses with you if it's something you are thinking about.
Don't hesitate to get in touch.
And our promo with Bro! Cothing continues ...
Get yourself kitted out Bro! style ...There are discounts for our blog readers using the following codes: SNOWSKOOLBRO for 15% off and SNOWSKOOL20 for student 20% off.