What have team SnowSkool Cardrona been up to down under? Ski and snowboard instructing continues apace in the southern hemisphere while we have been filling our summer months with dreams of the winter season to come 'back up north' of planet earth. It is of course possible to do back to back winter seasons hopping from New Zealand and Australia to Canada ... earning all year round if you get that instructing qualification in your back pocket. These guys are on the way to achieving just that ... as well as developing side skills on the golf course too as it turns out.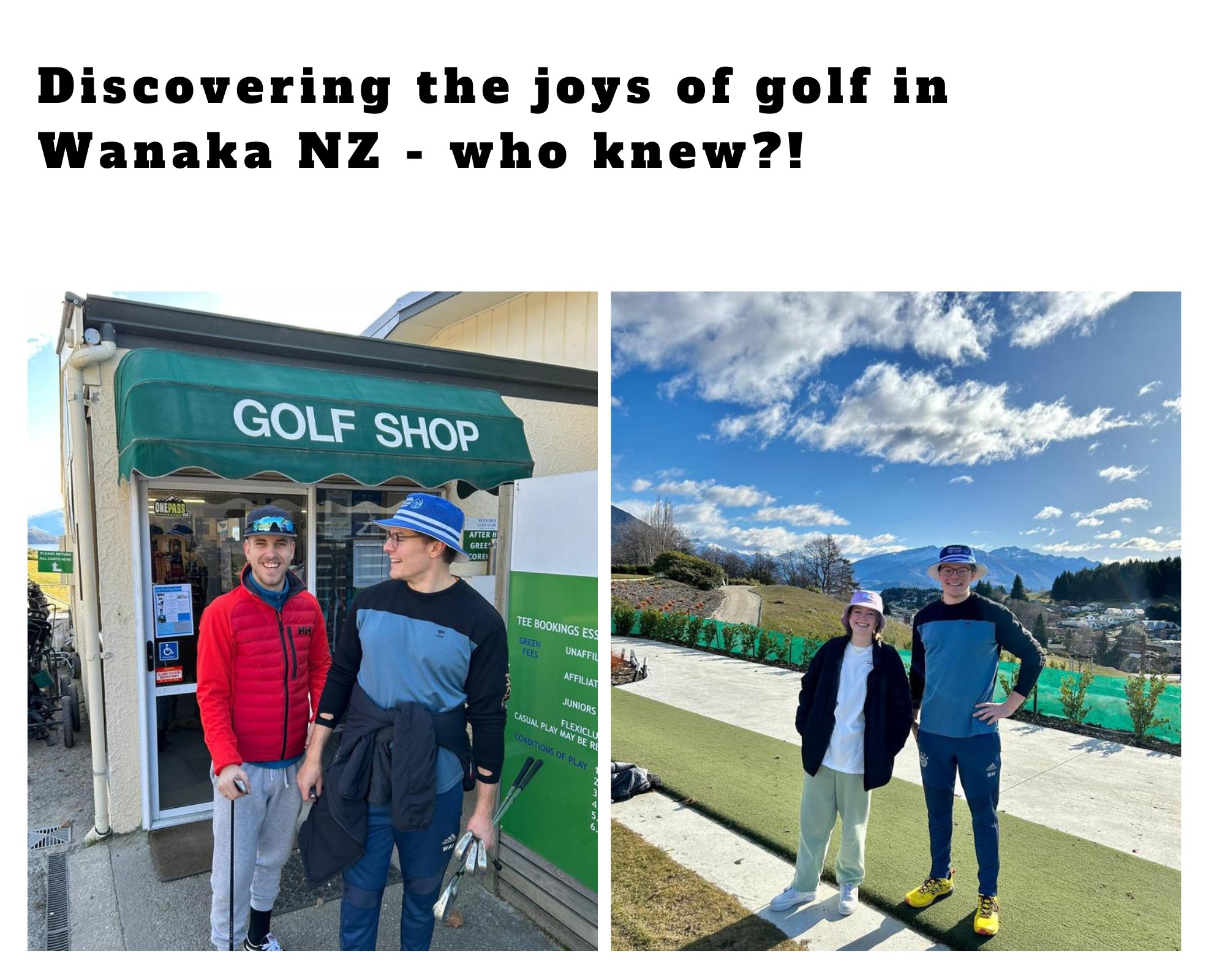 Yes golf has been an unexpected source of enjoyment out of mountain shredding hours for our ski instructor students in Wanaka this year. Golf proper and mini too. So much so for some it has required investing in personal clubs. Now a key addition to the ski / snowboard instructor kit apparently. Great for keeping fit in between ski runs. And another activity involving visual feasting on stunning scenery - why wouldn't you?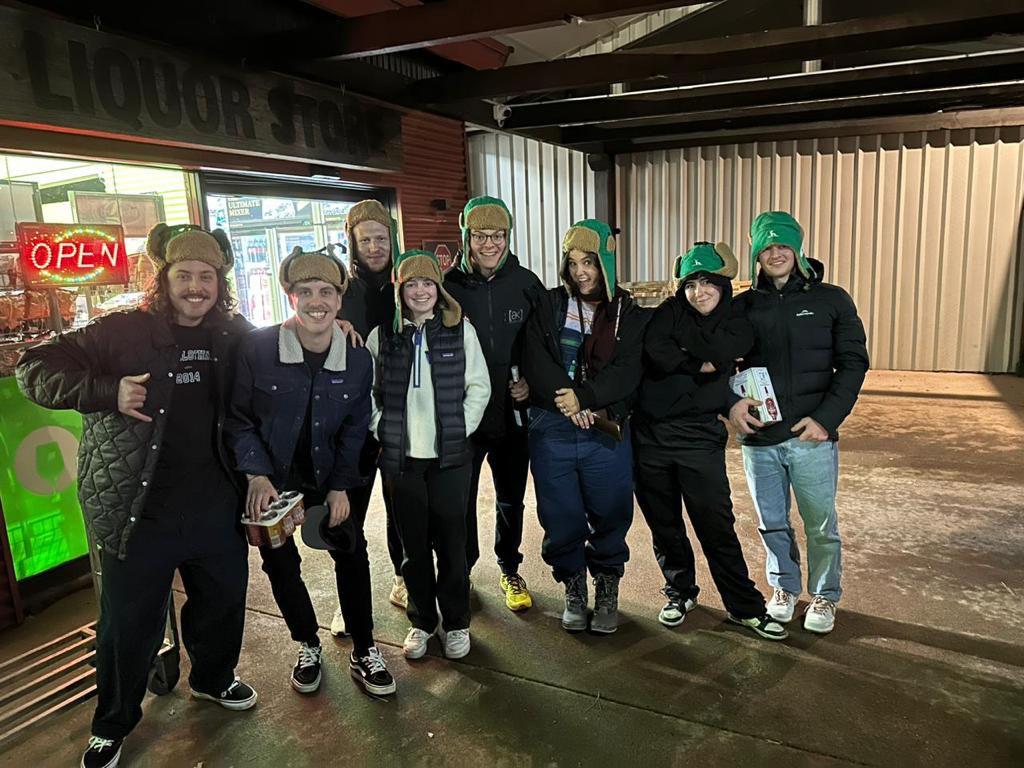 The story behind the green hats? Marcello started that ... and we are now team Cardrona green hats! That's just how it is. Say no more ...
On the mountain though we're buckling down to level 2 training. Will it be another 100% passrate success story? We're quietly confident and will let you know as soon as the results are in ....
Bye for now
Iben - SnowSkool Rep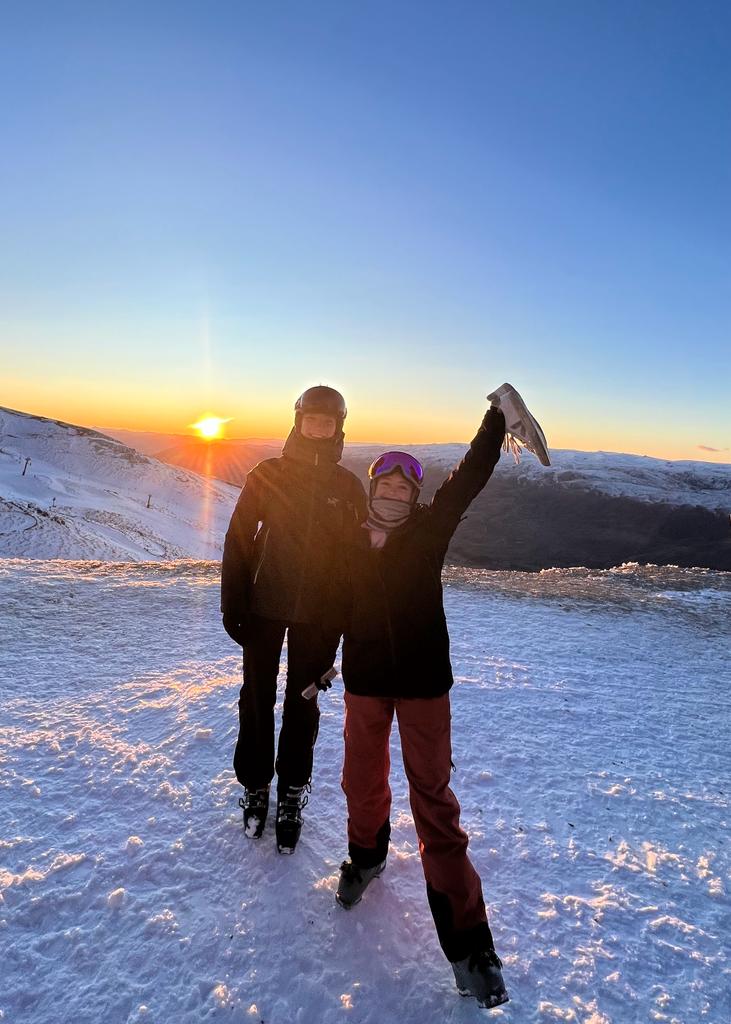 'Found them!'
Want to sample the joys of a SnowSkool instructor course fun for your self?
Head here to see what we've got on offer in Switzerland, Canada, France and New Zealand, and follow up by getting in touch. We're here to help.
And don't forget our Bro! Clothing discount codes if your are busy kitting yourself out for the season - SNOWSKOOLBRO for 15% off and SNOWSKOOL20 for student 20% off