Nowhere near the mountains but dreaming of slope action?
Check out The Land of Giants by Matchsticks Productions making the mountains the heros of the story. It celebrates their majesty and power alongside some pretty stupendous skiers who show themselves and the mountains off in super spectacular style. Due out in October, this film looks like it will go some way to quenching your thirst for a bit - a lot! - a major mega dump - of snow fuelled adrenaline.
The trailer on its own is a jaw dropping watch as said featured skiers exclaim, exilherate and involuntarily explete about their daredevil, transcendental experiences on the mountains: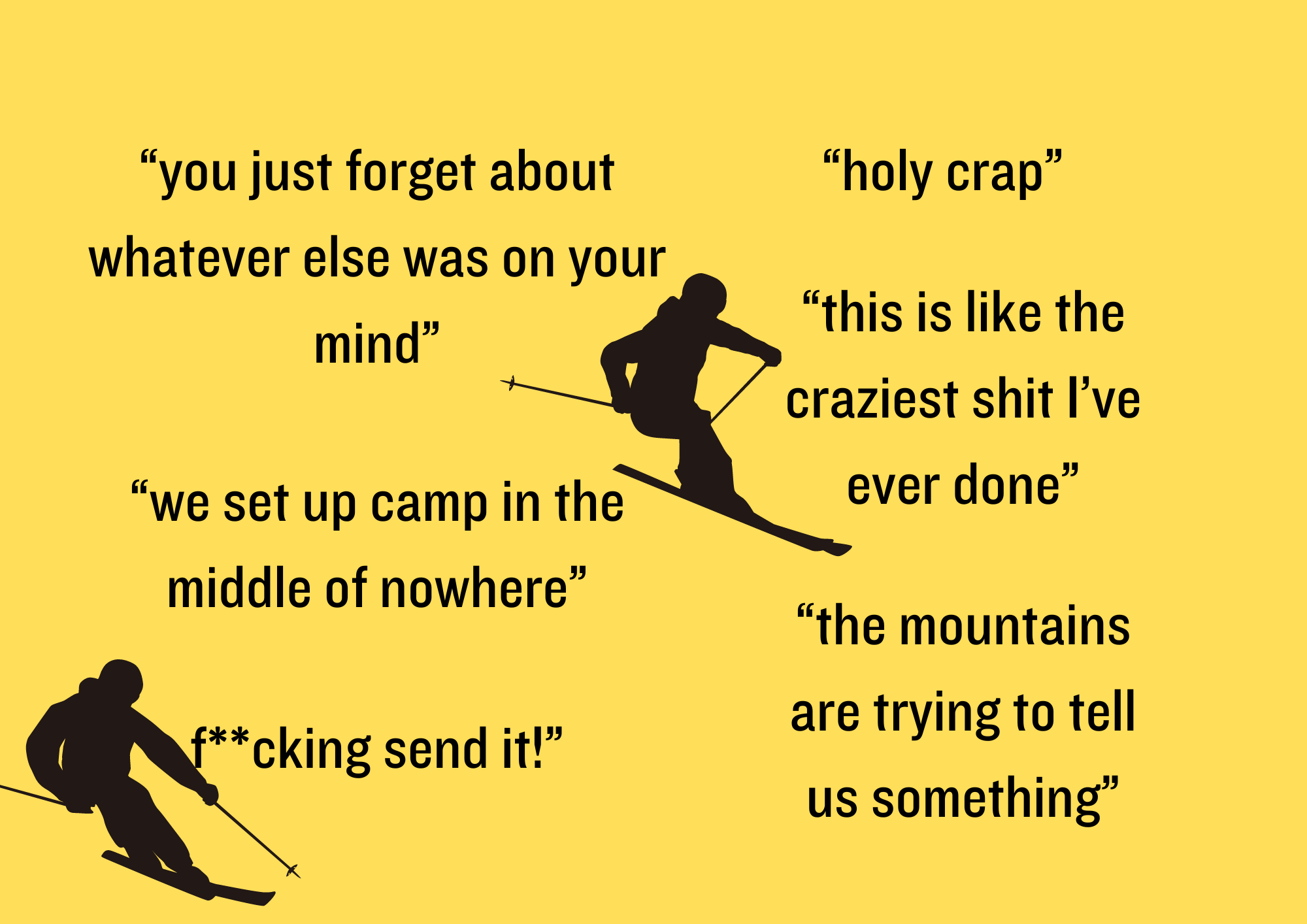 The trailer showcases some of the extraordinary filming which must have been an adrenaline adventure in itself. You will also enjoy unspeakably stunning mountain scenery draped in dreamy peaky snowpowder. Super skiers will make you gasp, beautiful huskies make you smile, guys in cars doing donuts in the snow will make you laugh... We also liked the groovy red skis cameo and ninja moves ... Look out for those. There's a vibe of thrill and awe which has won us over for sure ...
Starring mountain ranges include:
Lyngen Alps, Norway
Wasatch Range, Utah
Kitimarch Rage, British Columbia
The Smoky Range, Idaho
The Niseko Range, Japan
The Sirra Nevada, California
The Fitzsimmons Range, British Coumbia
Chilkat Range Alaska

Matchstick Productions urge us to 'Join us on this journey into The Land of the Giants'. We're in! You can probably tell by the irripressible string of hyperboles effervescing all the way through this trailer review ... It just looks like a very exciting watch.
Back in the real world, why not take your inspiration to SnowSkool where you can hone your skills as a ski instructor - could be your gateway to exploring some of these iconic mountain ranges one day ...

Get in touch to find out more - we're here to talk things through.
PS we are still running our discount codes for Bro! Clothing SNOWSKOOLBRO for 15% off and SNOWSKOOL20 for student 20% off - Get yourself some sweet deals for the coming season