Ever thought your hands need to look cooler on the slopes? How about getting them 'pimped' with a pair of these gloves from our friends at Pimp Hands in Australia? We have been sent a few pairs to have a good look at and we think they are, well.... Pimping!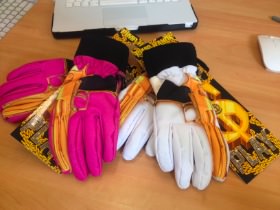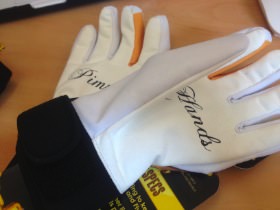 As well as looking pretty cool, the Pimp Hands collection of gloves have some great specs to make sure your hands are warm and dry, whilst also looking pretty rad. The gloves are currently available in two colours; white or pink (we are guessing the pink ones are for the ladies) with a 'custom gold piece, for keeping them players at bay' and are 10,000mm waterproof so will keep your hands 'dry and fly'.
Pimp Hands is the love child of two Aussie Ski Bums; Cam and Will. Spending their seasons out in Whistler, Cam and Will have held their pants together for entire seasons on the good will of duck-tape, worn their goggles till they've fallen apart and then kept on wearing them, and ridden our skis and boards till the edges resemble prison shanks, the sidewalls explode and the core shots make your bases spottier then a greasy teenager's face, and were happy until finally having used up all their money and running out of visas the pair left their ski life in Canada and headed back to Sydney with the prospect of getting 'real jobs', but this didn't last long as after a few 5 hour drives to the local ski hill, the idea of Pimp Hands was born.
Pimp Hands is a company that dedicate themselves to ski bums everywhere, they have lived the seasonaire lifestyle and no want to bring the best quality kit for the right price, and we at SnowSkool love them for it. The gloves look cool and they do the job well, and we have been lucky enough to be sent a few pairs too.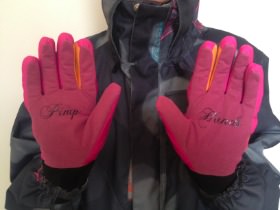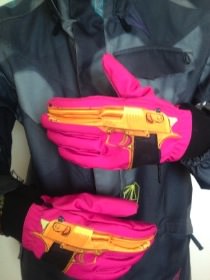 If you want to get your hands on a pair of the most 'pimping' gloves around, check out www.pimphands.com.au and snag yourself some now.
When you have your new gloves, and want to test them out, why not spend a season with SnowSkool on a Ski Instructor Training Course or a Snowboard Instructor Training Course.