Do you have 'credit card' on your preparation checklist?
We've been writing about the exciting preps recently – what to pack and what to wear. Dreaming up your wishlist and writing up your shopping list are good ways to get those anticipation endorphins going.
But … before you start to spend spend spend, take a moment to think about how you are going to do it. Getting yourself sorted with a credit card is a good idea. Ideally one on a 0% interest deal – it's worth researching. That way you won't pay interest and also, crucially you will be protected against any purchase problems.
Advantages of using a credit card
It's all about Section 75 of the consumer credit law – buying with your credit card gives you the legally binding protection if things go wrong for things that cost over £100 and under £30,000.
To make sure you can take advantage of this avoid using third parties, book direct with your credit card. Third parties will have their own payment protection but to be sure you are legally protected and therefore guaranteed a refund in the (hopefully unlikely) event that flights are cancelled, skiwear is faulty or not delivered etc, buying direct with your credit card is best.
And the good news is that if you pay your SnowSkool deposit by credit card, you are financially protected for the full cost of the course even if you pay the balance by bank transfer. Paying your deposit by credit card and balance by bank transfer means you are covered for 100% of course fees.
For the other things such as flights or online shopping, the credit card protection is in case of the flight company going bankrupt or the online retailer sending faulty goods or no goods at all.
You can read more about credit card protection on the helpful MoneySuperMarket website which also provides credit card deal comparisons.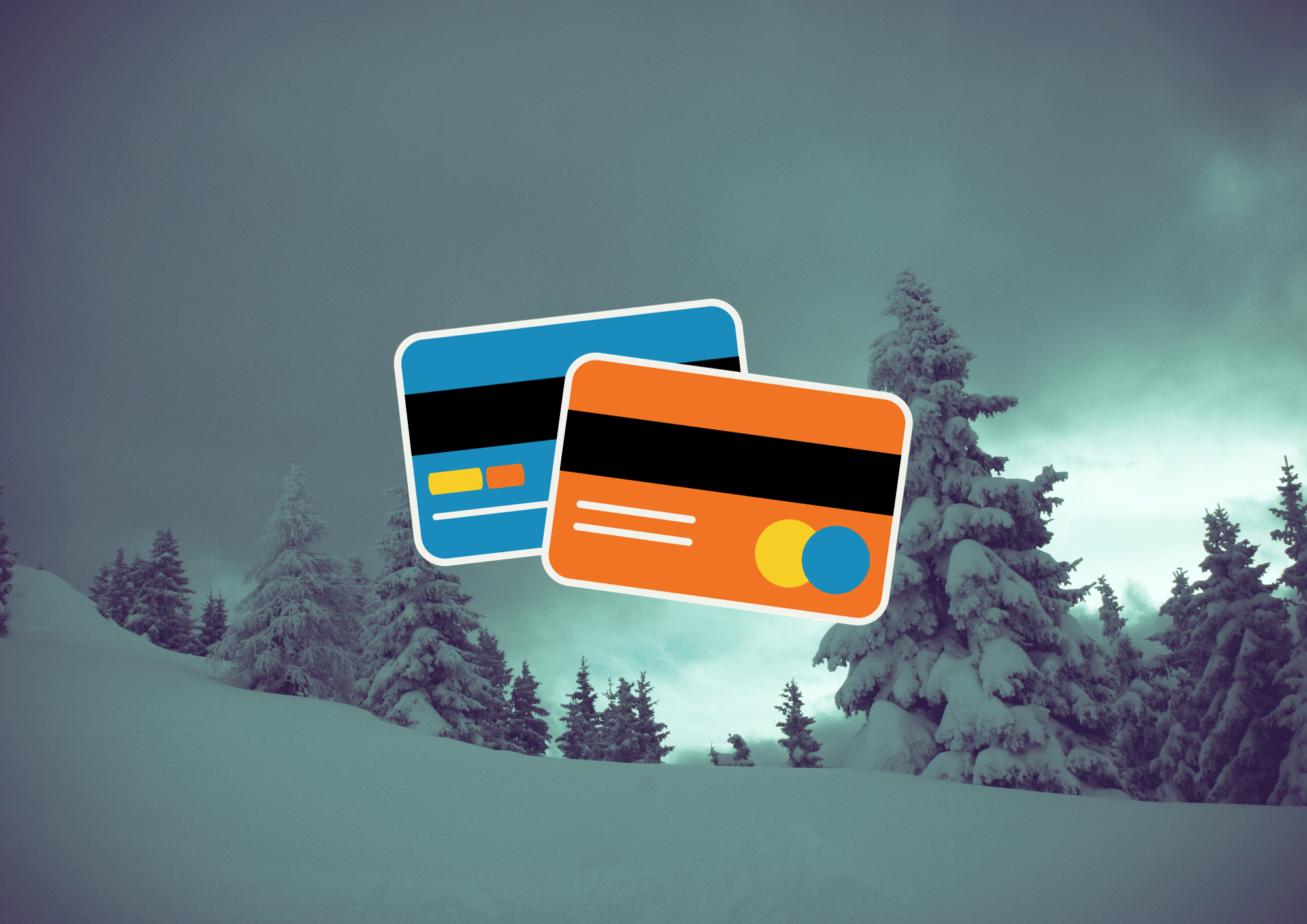 Think about insurance too
You will of course also need to make sure you have insurance to cover wintersports activities ... just in case … To help with this we've drawn up guidance about taking out the right kind of insurance in a previous post. Check it out.
Another money saving tip for when you are abroad is to check out banks which don't charge transaction fees. Monzo for example doesn't. I always top up my Monzo account and use my Monzo card for purchases and getting money out when I am abroad. Starling also looks good for this.
It's worth giving this aspect of planning your season some thought and consideration … alongside the other arguably more uplifting aspects!
Put down the foundations for stress free fun
Feeling protected and in control of your finances will be a good base from which to guarantee and boost those feelings of uplift that plotting and doing a ski season brings!
On which note, have a look at which ski and snowboarding courses you could be booking and don't hesitate to be in touch to talk anything through.