For many, a trip to Golden, a small town in British Colombia, Canada with a population of only 5,000 is about skiing or riding at Kicking Horse - one of Canada's fastest growing ski resorts. 'The Horse', as it is known locally, has some of the toughest terrain around, and is a popular playground for advanced skiers and snowboarders.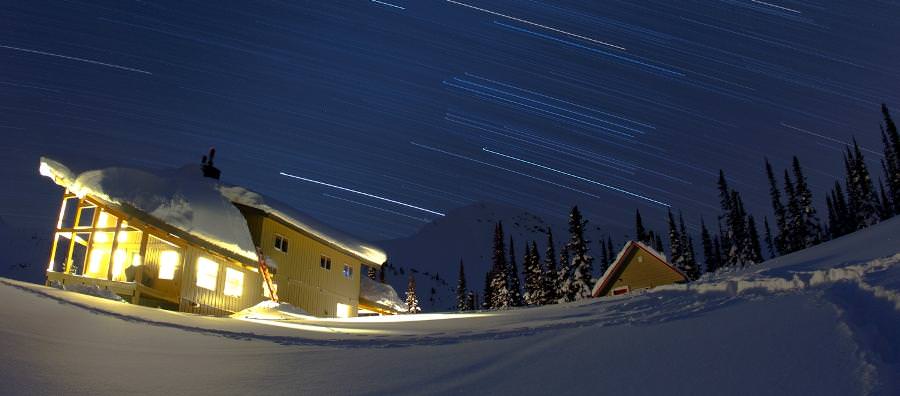 However, for those "in the know" and looking for something a little bit more special, Golden is also the gateway to the Esplanade Range - which offers some of the most incredible skiing or riding on the planet. And the place to stay is undoubtedly Sunrise Lodge - one of Golden Alpine Holiday's Lodges - and one of the most awe inspiring places to stay on the planet. It's not luxury that draws people to Sunrise Lodge - in fact there is very little in the way of amenities at all. No running water, no plumbed toilets, no electricity, no central heating and no phone signal means you are truly there to spend time doing what you love … skiing (snowboarding is also an acceptable choice).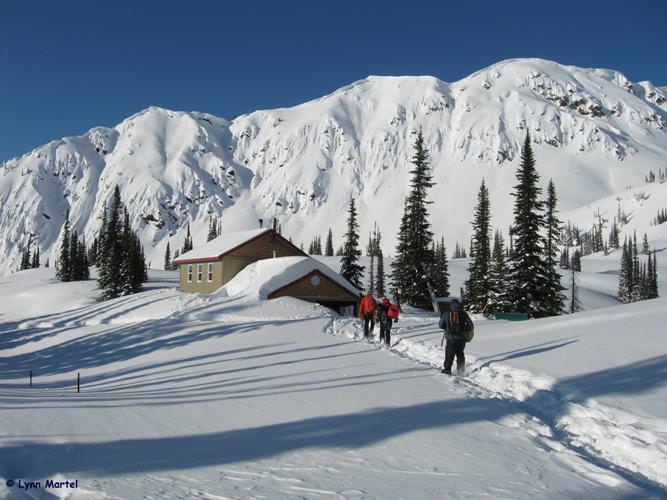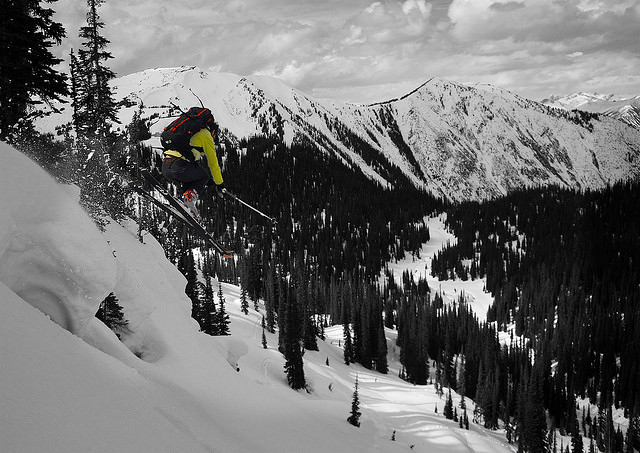 The Lodge has some of the best back country skiing available on the planet - so if you're into big mountain skiing in fresh powder (pretty much guaranteed every couple of days), face shots, cliff drops, tree runs and pillar lines then Golden has it all. Simply rock up, stick your boots on and away you go, no lift lines, not even any lifts!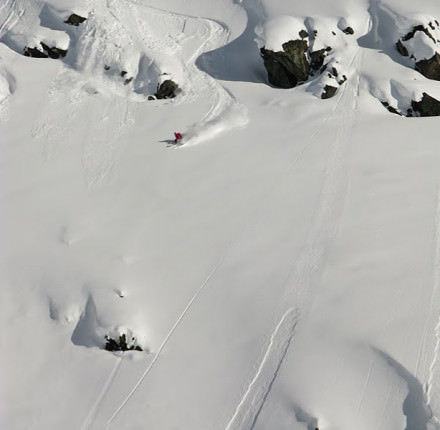 Apart from offering a stay in exceptional back country and the chance to ski or ride some of the most adrenaline fuelled tree-runs, colliers, and pillar-lines in Canada, if not the World, Golden Alpine Holidays Lodge's have also seen there share of fame on the big screen. Meadow Lodge, just a short distance up the mountain from Sunrise, has been home for the filming of such films as Attack of La Nina; one of the best skiing films of 2011, and if its good enough for the likes of James Hiem its good enough for SnowSkool!
So there you have it, SnowSkool Bucket List Number 7 – Sunrise Lodge, an amazing adventure for anyone who wants nothing more than fresh powder and some of the most adrenaline fuelled ski runs of their life (snowboarders also welcome).
Next Week – Number 6; The Arctic Circle Race, Greenland.
Want to spend a season in the snow? How about one of our Ski Instructor Training Courses or Snowboard Instructor Training Courses in Canada, France, New Zealand and the USA.