During weeks 3 and 4 the Snow Skool have been busy bees! From first aid to shadowing, birthdays and more apres - the team have had their work cut out. However the endless sunshine we've received here in Meribel has made us all even more keen to hit the slopes and enjoy the mountain.
During week 3, in the wake of Level 1 exams, our lovely director Jamie paid us all a visit in Meribel. Jamie spent the week shadowing the Snow Skoolers lessons which included some DIY ski maintenance, short and long turn training, pole training and body position. It safe to say that by the end of the week Jamie was struggling to walk!
Week 3 also consisted of first aid training run by one of our lovely BASS instructors Andy. After lugging the Annie dolls up to the chalets the team received 2 hours of first aid training. This was then put into practise on the slopes over the next few days - quite a questionable site seeing people play dead at the top of the Col de la Loze! The week ended with a big celebration for Lucas' birthday at le Rok followed by another big apres session at Ronnies. Some of the Snow Skool joined The Chalet Company staff on their slope side rave on their day off - DJ and beers off piste in the sun, what more could you want!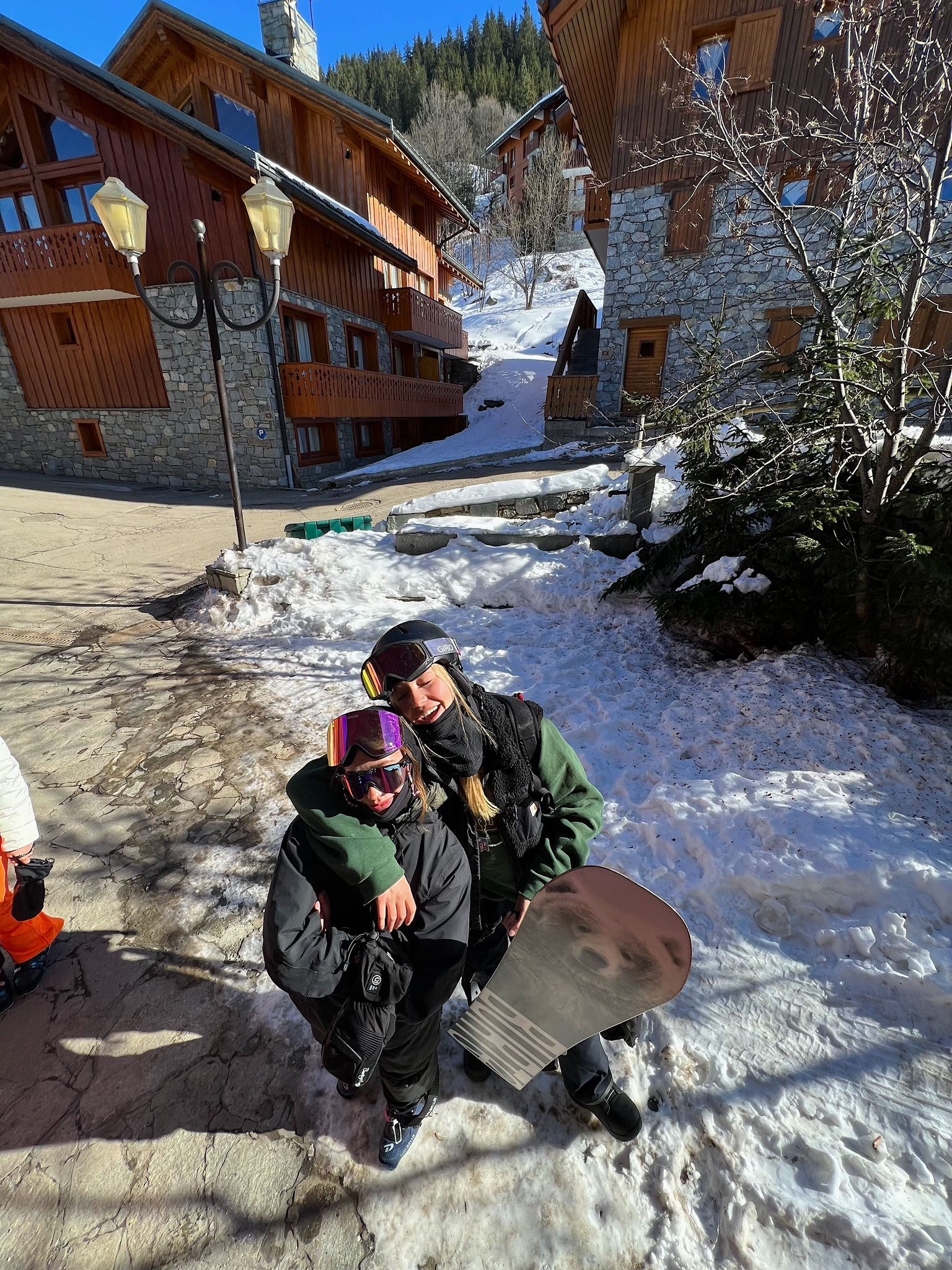 Throughout week 4 the team began their shadowing. This involved following instructors and their pupils throughout their lessons to gain some experience and as it was half term week this was the perfect time for the Snow Skool to get stuck into lesson observation. It was also Valentine's Day where the Snow Skool attended the pyjama party at le Pub - safe to say that the following day there were plenty of sore heads…
The sun continues to shine here in Meribel with no sign of snow for the foreseeable so it looks like well be seeing a lot more goggle tans around!