After the long, structured slog of formal education, who wouldn't dream of the exhilarating freedom of a year out on your own terms? Whether you want to pump up the adrenaline on a snowsports course or work diligently to make the world a better place, here are 9 of the best gap year ideas to help you tailor your upcoming adventure to your needs and aspirations. Hold up! Before we dive into our shortlist though, let's take a look at the reasons you might want to take a year out. After all, this will impact your destination and, more importantly, what you want to achieve.
So why take a gap year?
On average, some 29,000 students defer their uni course annually to take a year out. So you're in good company. But why is the fabled "gap yah" so popular? First off, it's a brilliant way to expand your horizons and polish up your confidence, building the strong foundations for the interpersonal skills you'll carry with you for the rest of your life. We're talking about leadership, self-confidence and the ability to adapt to new circumstances like a pro. Upon your return, you'll be able to take on anything life throws at you, plus you'll have so many stories to tell – all to the envy of your mates! You don't have to be a butcher, baker or candlestick maker to take on a gap year, as long as you have the drive and gumption to try your best at whatever your gap year throws at you success is guaranteed
9 of the best gap year ideas
Gap year programs that pay
1. Enjoy life at a ski resort
Working towards jobs at ski resorts has long been an ambition for gap year travellers as it's an exciting way to earn money and test your limits. Imagine it: a rewarding day out in the snow followed by the warmth and cosiness of the chalet, and the hot tubs… Irresistible, am I right?! You can turn this dream into a reality by taking on a ski or snowboard instructor course and the reasons to sign up for your gap year are boundless. There's the picture-perfect views, the adrenaline highs of learning the ins and outs of the slopes and, of course, all the friends you make along the way.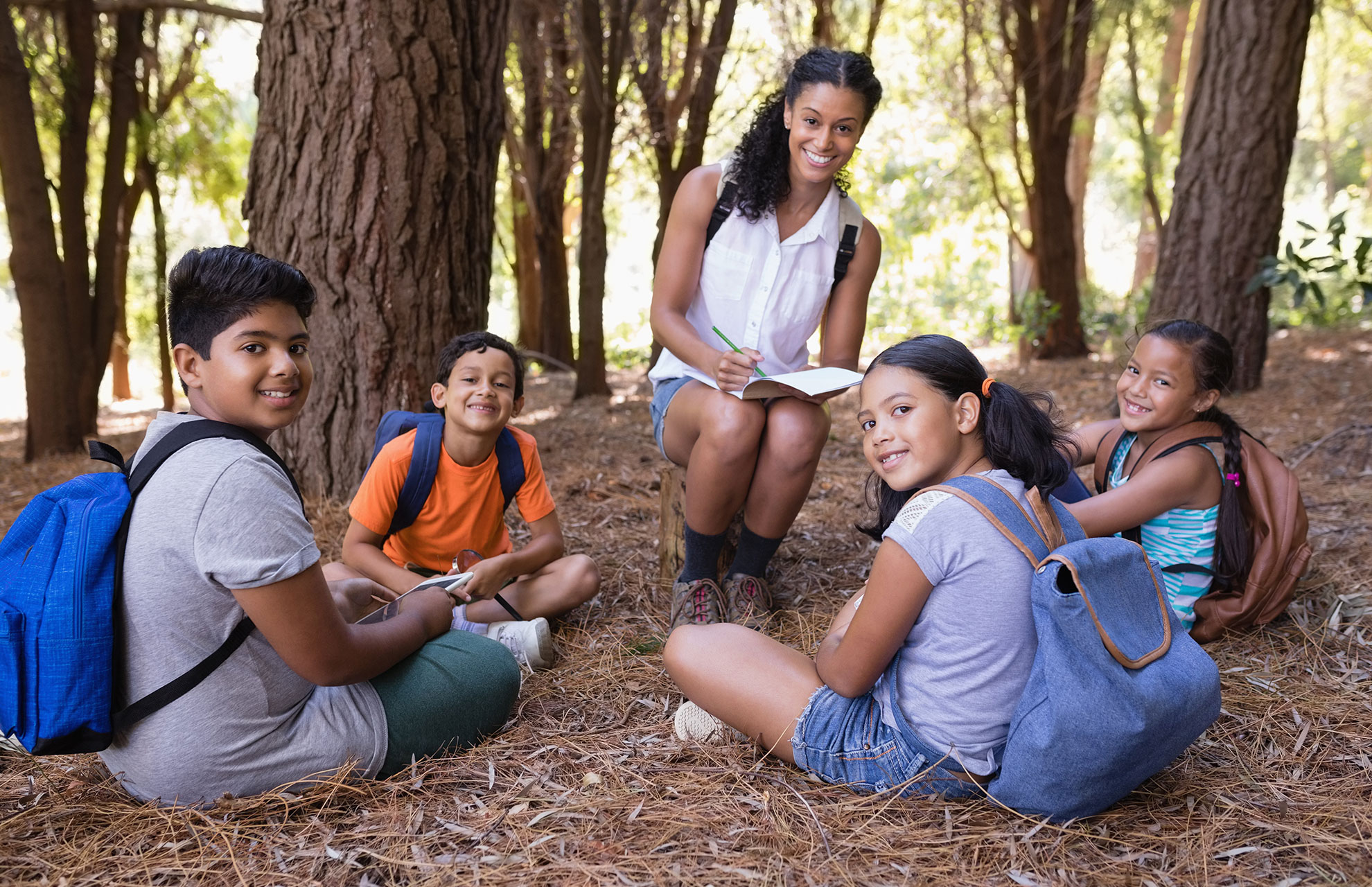 2. Jet off to an adventure camp
Working at an adventure camp overseas is a great way to nab an action-packed job in the great outdoors, making it a perfect choice for folks who want to work with children but can't stand the thought of being trapped in a classroom. Usually spanning 10 weeks, the programme involves being jetted off to your country of choice to support a variety of activities and experiences for children and young people. Forge lasting friendships, build leadership skills and explore everything the local area has to offer.

3. Grab a bar job in the sun
Does slipping off to the golden sands of the beach sound like the dream? Then maybe a bartender job in Tenerife or somewhere equally as warm is in order. If you're the bubbly, outgoing sort you will love life behind the bar, going on nights out on your days off and mixing with the locals. What better way to earn some extra cash on your gap year?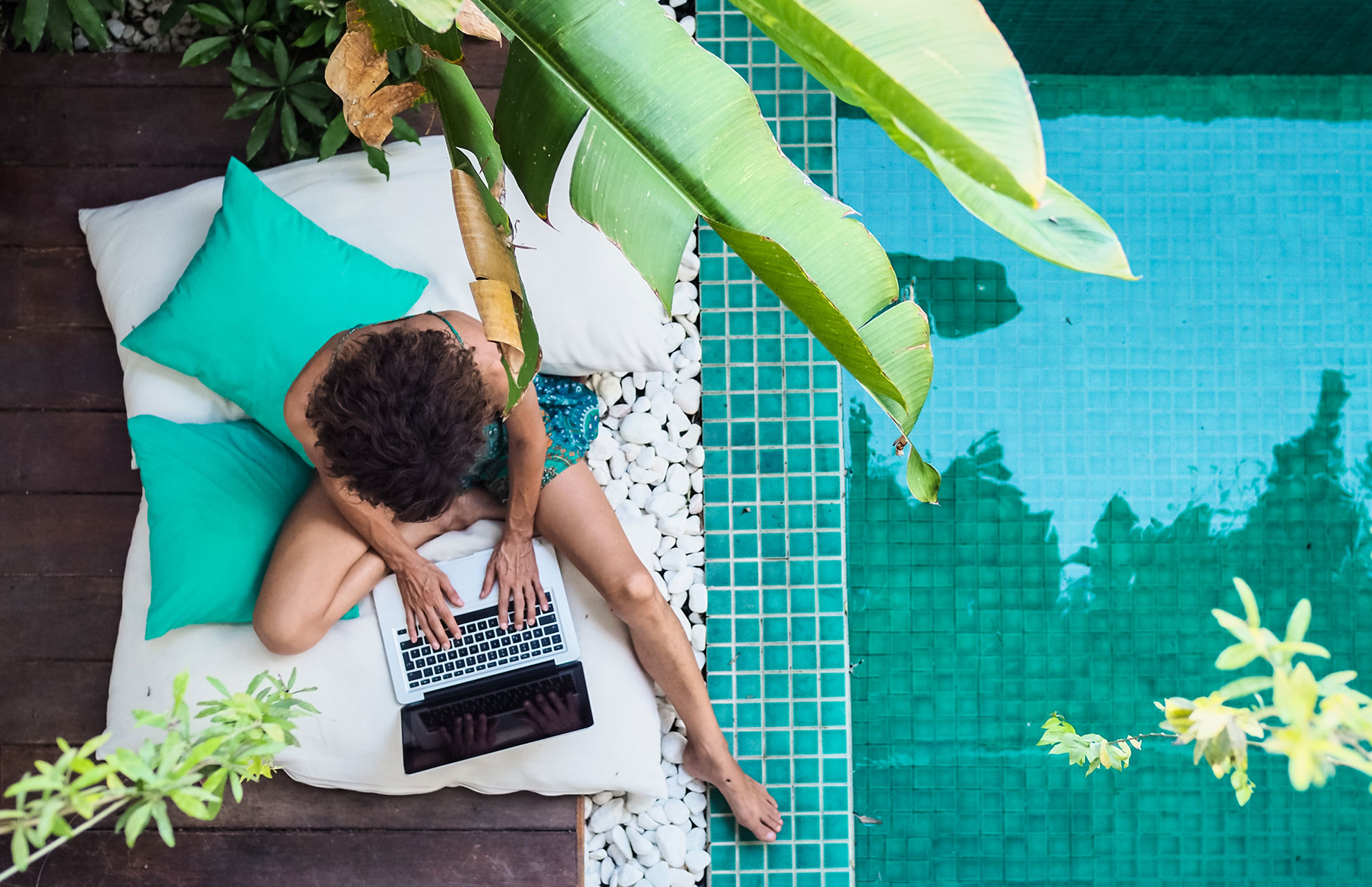 4. Live the digital nomad life
The digital nomad lifestyle put simply: backpacking meets freelancing. If you already make an income remotely and have always craved the travel-work experience, then perhaps a year out as a digital nomad is for you. Not for the faint of heart, a digital nomad gap year requires self-sufficiency and discipline. That's not to say that you can't make this the experience of a lifestyle, sampling local cultures, picking up new languages and planning bucketloads of unbelievable excursions all while working remotely. Just make sure to get your employer's permission first!

5. Turn your side hustle into something more
What's a gap year without a great hobby or side hustle? The best part is that you can raise some extra cash out of any talent under the sun. Fancy busking, selling crocheted accessories on Etsy or even tutoring people in programming skills? Then go for it! You'll need to put in lots of effort to establish a platform for your project of choice and sharpen up those skills, but if you commit to showcasing your passion it will be so so worth it.
Voluntary gap years
From one extreme to another: popping down to the local charity shop to caring for wild animals on the savannah, there are so many ways to use the time during your gap year to give a little back. Volunteering presents a brilliant opportunity for personal growth whilst giving up your skills and labour for good causes. Just make sure to thoroughly research the program you're getting involved with – you don't want to stumble onto the slippery slope of voluntourism!

6. Conservation
There's an abundance of reasons why a gap year doing conservation work will look fabulous on your CV, but there's more to it than that. With so many opportunities to take conservation work abroad, you could see yourself helping heal the natural biodiversity on the open plains of the savannah or monitoring marine animal populations during coastal dives. This is truly where work meets play!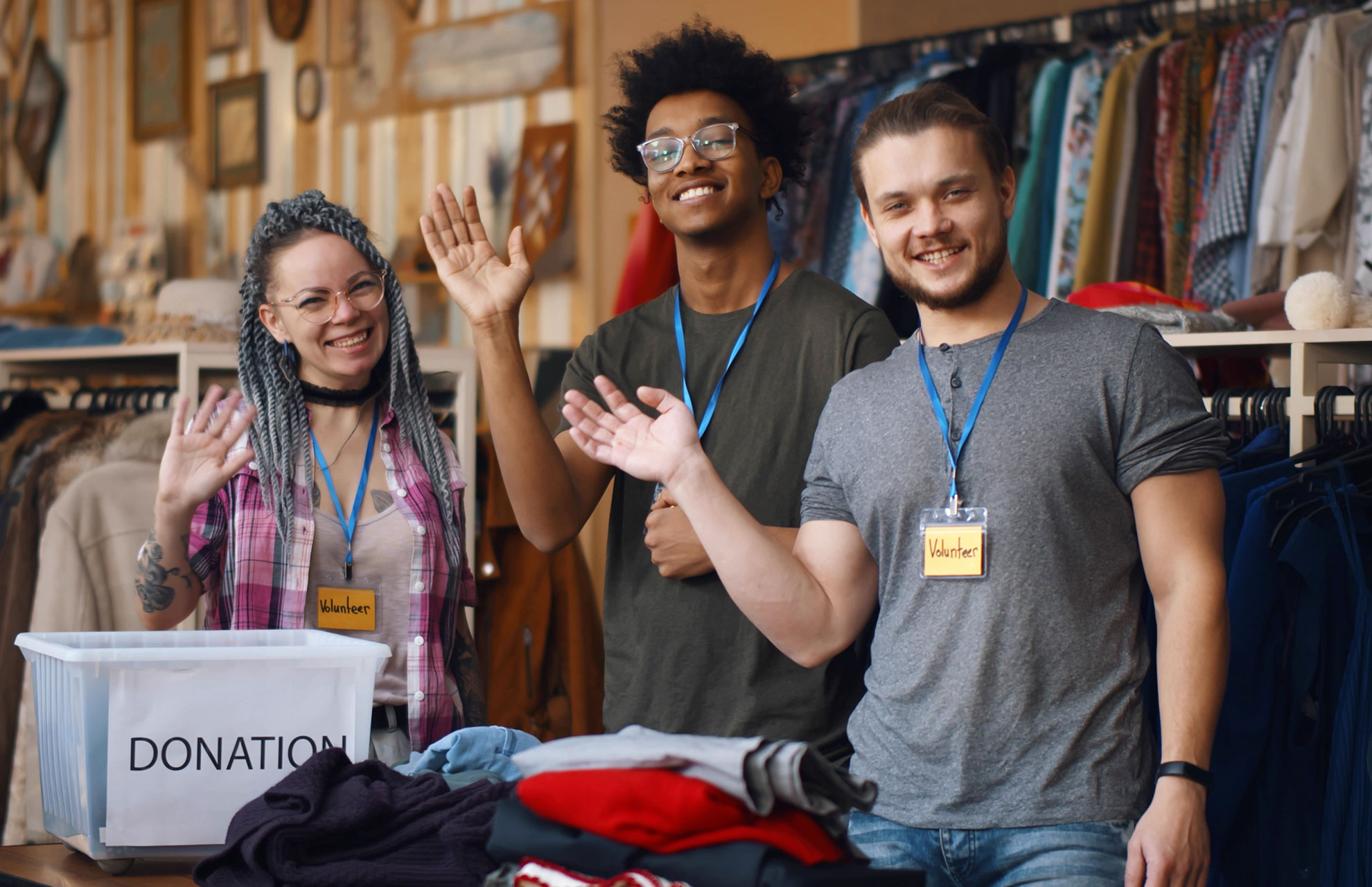 7. Charity shops
It might not be as glamorous as some of the previous gap year ideas, but someone's gotta do it! Volunteering at a charity shop is an easy way to dip your toes into the world of retail without the pressure you'll find in for-profit stores. This way you can polish up your CV at your own pace.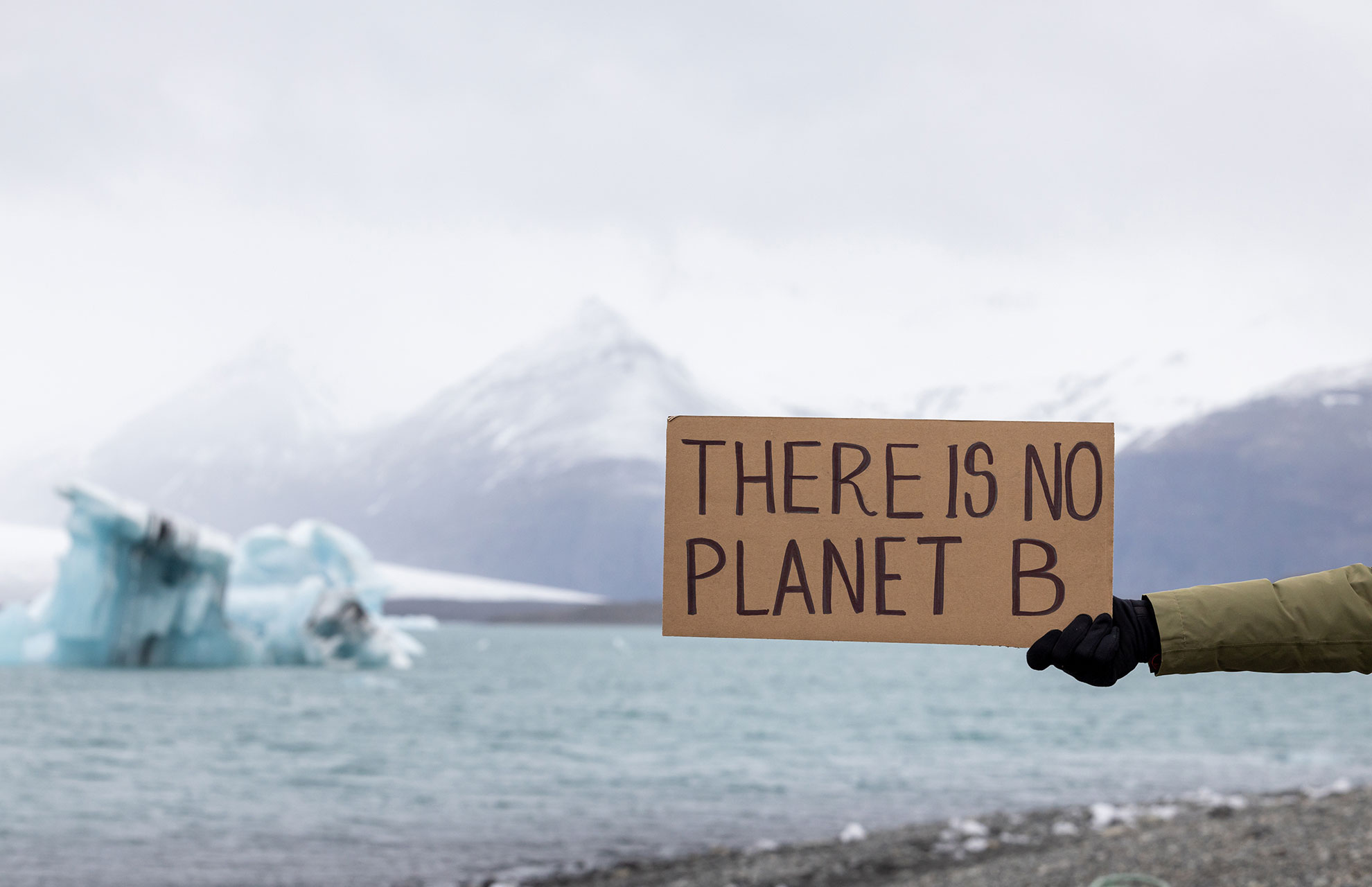 8. Climate activism
As young people, it's undeniable that we're one of the demographics most affected by climate change and one of the most worried about it, and understandably so. But what if I said you can turn that eco-anxiety into something productive? With "green gap years" popping up more and more, there are plenty of environmental and sustainability placements to choose from and even more movements and campaigns to get involved with. There are even youth-specific ones to check out such as Green New Deal Rising who host social events across the country. Positive panic for the win!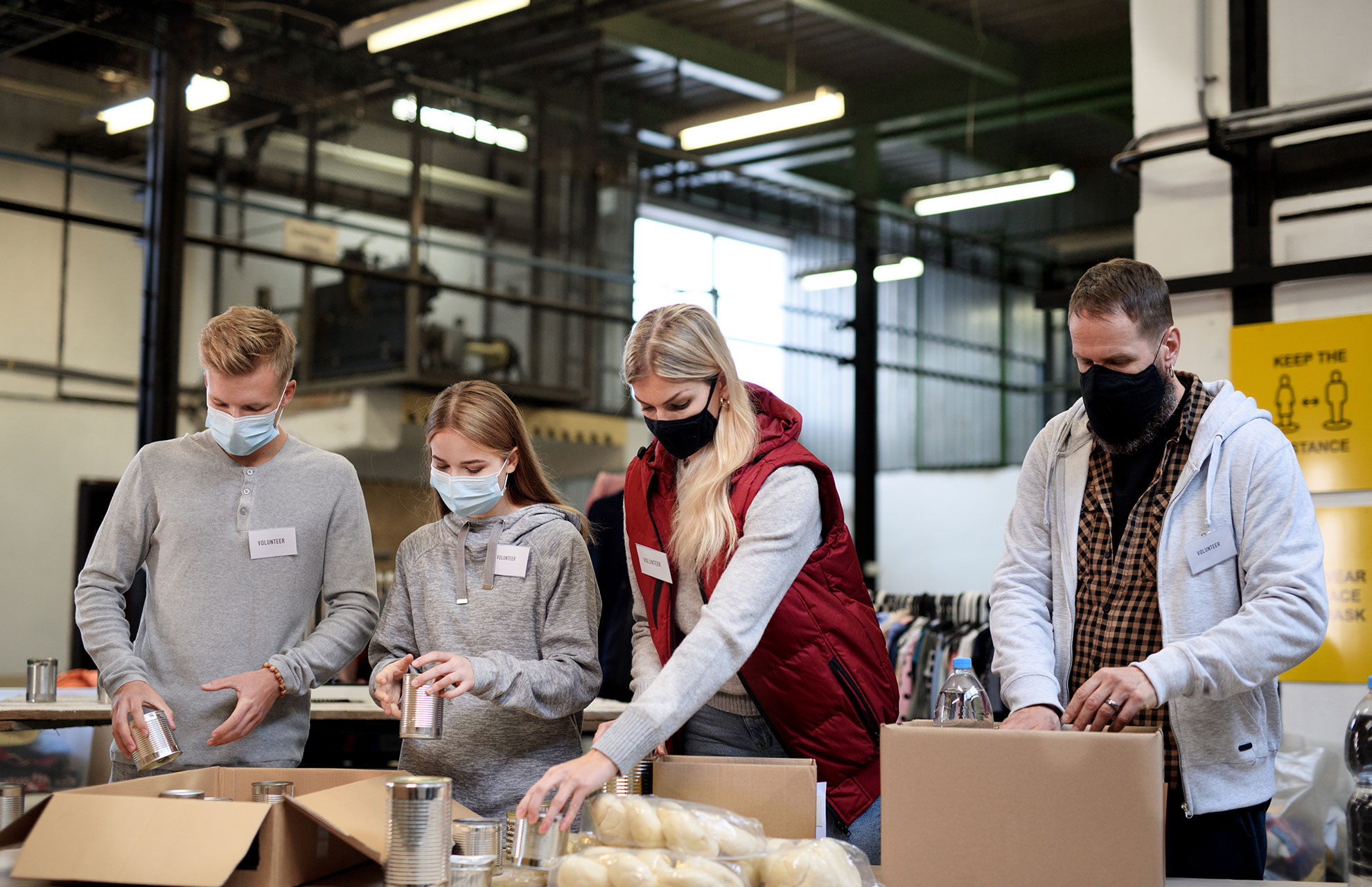 9. Food banks
If a staycation is more suited to you, why not check in with the Trussell Trust to find your local food bank and support your community? With the cost of living on the rise, food banks and house-share projects are in great need of new volunteers and friendly faces to meet, greet and help out their users. They say kindness begins at home and this is one of the most meaningful ways to go about it.
Top destinations for gap year travellers
When it comes to gap year ideas, the destination is the cherry on top. The benefits of travelling with a gap year program such as our ski and snowboard courses or wider ones like Gap 360 or Interrail really reap themselves. So whether you plan to zip off to a single location or many, the travel experience will widen your horizons, strengthen your resilience and will enrich your life beyond all expectation.
English-speaking countries
If you plan to stay within an English-speaking country, New Zealand, Canada and the USA offer an amazing experience that will eliminate the possibility of boredom. The views of Cardrona in NZ are unmatched and Canada's Banff practically oozes culture with its flashy nightlife.
Non-English-speaking countries
If you want to challenge your language skills, there are plenty of gap year programmes that will supplement your studies. Places such as Thailand, Mexico and France, each offer action-packed placements that will allow you to mingle with locals and test out everything you've learnt along the way.
Get out there!
It's time to get out there and grab life by the horns. That means listening to your gut and following those instincts to wherever they take you across the globe, far or near, hot or cold. If you're intuition is crying out for the snow. We can help. Check out our ski instructor courses and internships to plan out the adventure of a lifetime. Equipped with many friendly words of advice our team are just a message away.