Our Cardrona course started on 1st July.
This is the gorgeousness of Wanaka where our students are being happily accommodated:
But where's the snow? No fear, it's up in the mountains in the fabulous snowsport resorts of Cardrona and Treble Cone. Where our students are learning to be instructors!
We have a wonderfully international group this season, hailing from the UK, Hungary, Brazil, the USA, Australia and Columbia. Which made for an exciting and interesting introduction day. Getting to know each other and absorbing the information about what to expect over the next few months together has bonded team SnowSkool Cardrona 2023 as you can see below: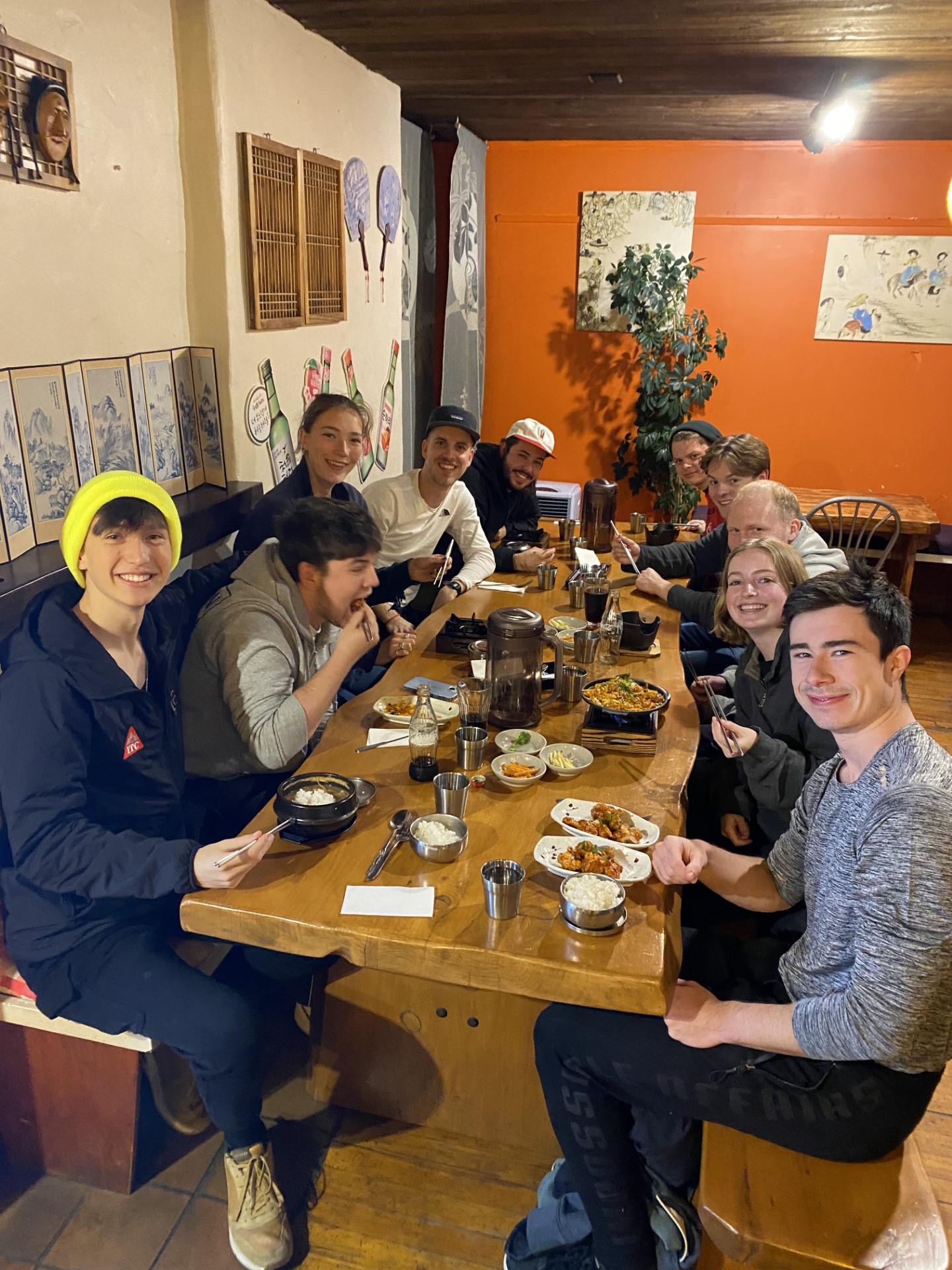 Here's some of our group in Shinaburo, our fave restaurant so far – yes only a week in and we've already sampled enough eateries to have a favourite – says it all I think!
Strong winds interrupted things a bit this week but we took advantage of the time to recce Wanaka - taking in the buzz and breathtaking views of the lake and surrounding mountains. And discovering among other things, the golf course! An unexpected delight keeping us active and upbeat while the pistes were closed.
In spite of the brief closures we've still been able to get stuck into training, and are already looking at a results day soon – for the Level 1 NZIA Certificate . Reports on that next week ...
In the meantime, happy SnowSkool Ski and Snowboard Instructor course browsing. Where will you do yours? France, Canada or New Zealand? Or ... Switzerland? News on a new internship course coming soon.
Contact us to discuss your dreams and ambitions some more - we're waiting for your call.