SnowSkool in Banff is the first course that we ever ran... starting way back in 2005, just after Facebook was launched and at a time when the hopes & dreams of many came alive again following the announcement that Brad Pitt & Rachel from Friends were to divorce!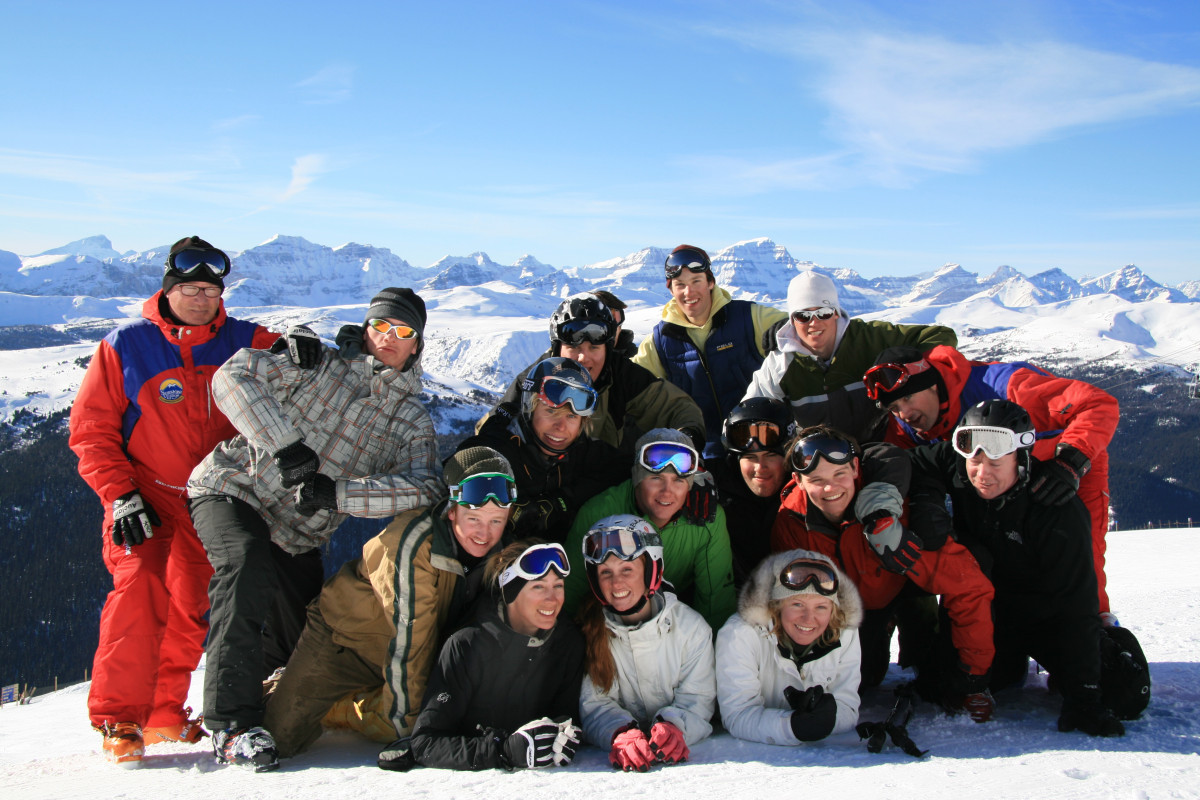 In the ensuing 17 years, it has remained as SnowSkool's most-popular course with as many as 84 participants on a single course enjoying everything that the amazing town of Banff has to offer; world-class skiing & riding, a nightlife that could keep even the busiest of guys & gals happy and a fantastic atmosphere fostered by the hard-working, knowledgeable and friendly SnowSkool reps.
The SnowSkool Banff offers great value for money as it is a 13 week long course with flights included for guests from the UK (or the price of those flights taken off course fees for those travelling from outside the UK. Right now we are running a ***Special Offer*** that makes this course even better value for money. If you book your place on the SnowSkool Banff course for 2023 with a deposit before 30-Aug-2022, we will give you an extra two weeks free, making this course 15 weeks in duration. We will re-book your return flight date to come back two weeks after the standard course end date, sort your accommodation and, rest assured, that your lift pass will still be working!
Please email Jamie or call/ WhatsApp him on +44 7760 905 559!
Or if you fancy getting on and getting booked now, you can do so via the following webpages:
Book the Banff Ski Instructor Course for 2023