Born in Singapore and growing up in Canada, Ingrid was already well-travelled by the time she arrived in New Zealand for SnowSkool's southern-hemisphere winter programme ... but she had no idea about the effect that a winter in Wanaka would have on her and her life plans.
An instructor course where everything is organised for you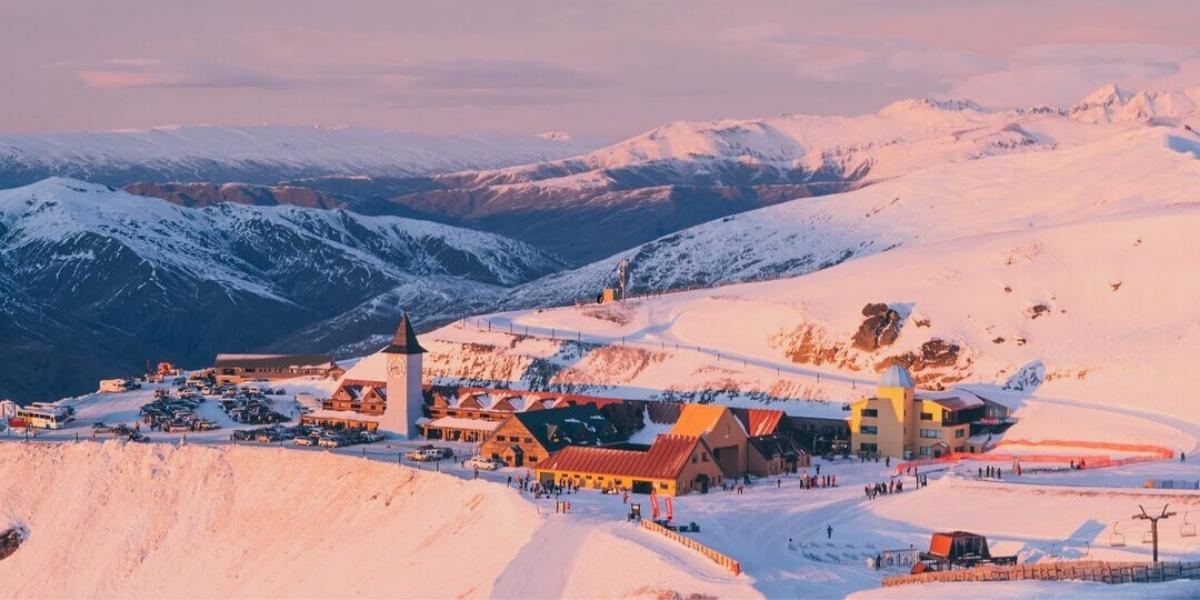 "My older sister, Han, actually did an instructor training course in the States a few years before me. She loved her season but she had to sort out a lot of things herself, like accommodation which is pretty difficult when you have never been there and don't know anyone. It all became quite stressful and so when I was looking into it, and found companies that do all the admin for you, that's when I knew I wanted to do a course myself. Naturally, I couldn't copy my sister entirely, so I was excited to come across SnowSkool's course in New Zealand. Absolutely everyone who's been there tells me how incredible it is, so it's a place I've always wanted to travel to.
We will cut a long (and lovely!) story short to tell you that Ingrid met her partner Mollie out in New Zealand…
"I wanted to do my Snow Park qualification as an extra – the parks are so good in Cardrona and everyone's really into it, so I felt like it was a good opportunity. Mols was also in my snow park training group and that's how we met! She already had a grand plan lined up to go teach in Japan the following November. I was very much without a plan but, by the end of the season in September (and when I'd passed my Snowboard Instructor Level 2 exam) I was getting in touch with Schools in Niseko to head over there too!"
The adventure begun in New Zealand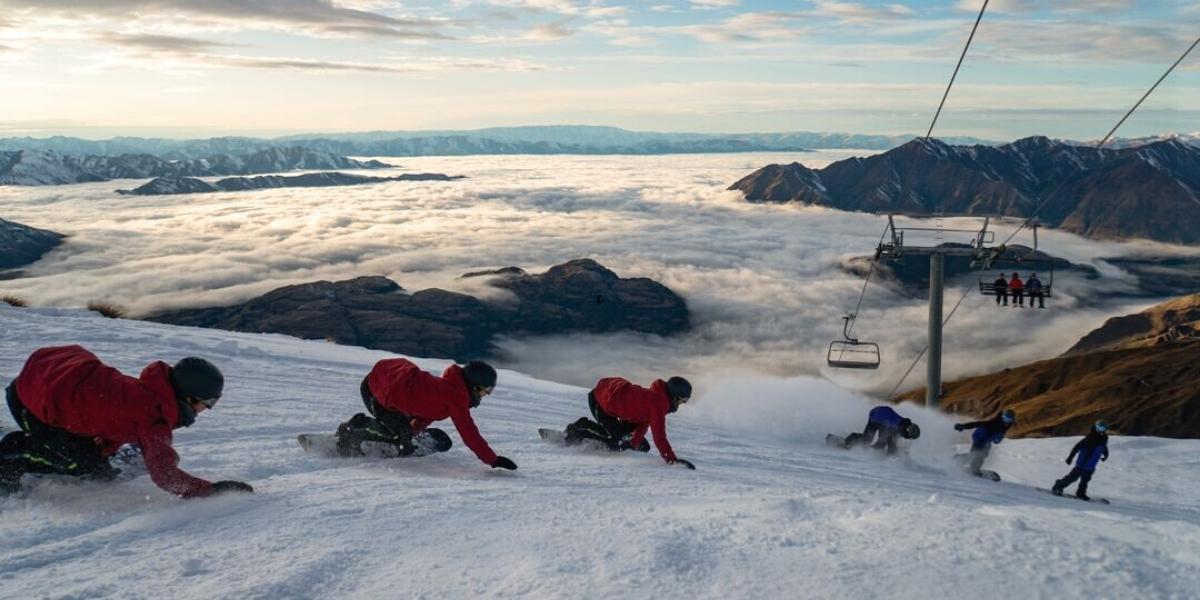 OK, save the romance, more about the course. We asked Ingrid what was quite so good about the New Zealand experience:
"Wanaka for sure, is such a cool place. It has a vibe about it that's so laidback, but not in an intimidating, hipster way. You're just surrounded by people who love the outdoors and who love travelling. I really liked all the little breweries and tap rooms as an alternative to Euro après-bar sort of things – it's definitely a different world to the Alps. I also loved exploring at weekends; it was really handy we had a car so found some stunning hikes."
"I ended up getting really into the park stuff and actually stuck around for a few extra weeks to cruise the amazing freestyle parks at Cardrona. When I got to my job in Japan, they encourage me to take all the kids' lessons to the park which was just so fun and so cute – they're totally fearless!
"Definitely do it!"
"It definitely was not my plan to move to Japan after my season! But I've been coming back for a few winters now and feel like I've definitely got a few left in me. If you're thinking about doing a SnowSkool course, I would say definitely do it! It will likely be the best thing you've ever done, and you never know where it will take you!"
~
Find out more about our snowboard instructor course in Cardrona, New Zealand
Find out more about our ski instructor course in Cardrona, New Zealand
And ask us any burning questions you may have via the instant messenger, through email, or give us a call!