European ski resorts vs. North American ski resorts!
We are proud to offer ski instructor courses and snowboard instructor courses in both Europe (The Three Valleys in France) and in North American (Big White and Banff in Canada). This is so that we can suit everyone's tastes for resorts/environments and cover lots of different qualifications.
The two areas are different in many ways, and their ski resort culture is no different! So, what's the difference between ski resorts in Europe and in North America?
More info on choosing the best ski resort to do an instructor course here, and more info on choosing the best instructor qualification here!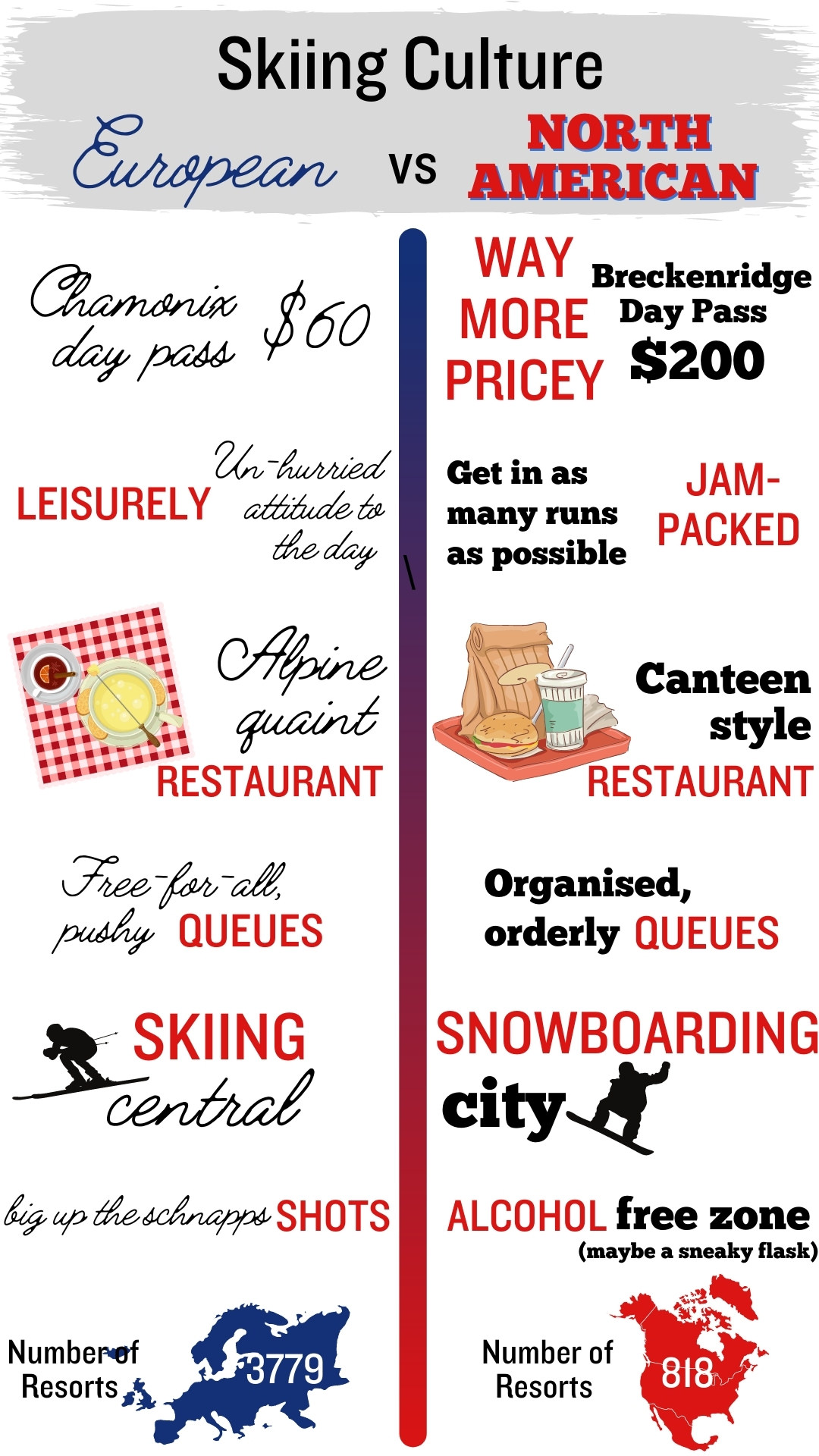 What do you think? Do you agree? Which are the best resorts in Europe and North America? Let us know!