The mountains are calling, and you feel a hankering for the slopes. Imagine being able to experience the chill and thrill of skiing or snowboarding every day while getting paid to do so. This is a reality when you work as a ski instructor. Sounds unfeasible? What if we told you that learning how to become a ski instructor isn't as difficult as you might think…
Living the seasonal life
If packing your bags, moving to the epic mountainous regions of another country to become a ski instructor sounds like the adventure of a lifetime, you'll be happy to find out that there are so many perks.
Life is sweet as an instructor. The slopes are where hard work meets play and you'll never find a workspace more beautiful. If you become a ski or snowboard instructor you can polish your skills on the slopes, drink up a new culture and build friendships for life – and there's so much space for personal growth, developing your teaching and leadership competencies. And this is just the tip of the iceberg.
How to become a ski or snowboard instructor
1.Get experience
First up, you'll need to get yourself a base level of experience. This might sound painfully obvious, but before you start on your journey to become a ski / snowboard instructor you'll need to get a taste for the snow.
While you don't have to be a pro, having the basics under your belt can really help fast-track you to certification. Remember: the more skilled and confident you are as a skier, the better your classes will be.
2.Goal setting
Before making any life decisions it's always good to get planning. Depending on where you train, your experience learning how to become a ski instructor could vary quite significantly. You'll have to ask yourself a whole load of questions from "what insurance do I need for an instructor course?" to "which ski instructor course is best for me?"
Think really hard about your options and, most importantly, where you want to end up. This trip will be the experience of a lifetime, so you'll want to make the most of every last second of it. You can do this by setting SMART targets around your goals and aspirations and seeing which options align with them.
3.Pick your instructor course
In order to take the first big step into your journey to become a ski instructor, you'll need to achieve the necessary experience and/or qualifications. Wherever your mountain lifestyle calling takes you, you'll want to ensure that you select a resort suited to your needs – a resort with the right terrain, pristine powder snow and après ski scene.
Ski instructor qualifications
When it comes to skiing instructor courses, you can get qualified up to Level 2 instructor within a season. This level allows you to teach *almost* worldwide and start on a reasonable ski instructor salary.
Snowboard instructor qualifications
For snowboarding instructor courses, much is the same. If you want to work around the world, you'll need a Level 2 qualification. To become a snowboard instructor this is the minimum as Level 1 just doesn't hit the mark. This is particularly true for becoming a snowboard instructor in Europe as requirements are typically higher.

4.Train, train, train
With great powder comes great responsibility. Over the course of 11-13 weeks, you'll need to train your butt off in order to smash your instructor exams. Keeping an open mind and absorbing everything you hear from your teachers is key here!
5.Smash your instructor exams
Once you've achieved your qualifications, it'll be smooth sailing from here. Examinations at Level 2 usually entail a mixture of assessment on your leadership and teaching skills as well as your technical ability on intermediate terrain. You'll need to master the core manoeuvres and handle yourself expertly on the slopes.
6.Apply for your dream job (and your Visa!)
This leg of the journey is the least exciting, but it has to be done. Once your qualifications are all sorted, it's time to search for jobs working at a ski resort.
For seasonal work, you'll need a working holiday Visa or seasonal work permit. This will take some research and documentation, so ensure that you get this out the way as early as possible.
7.Live your best life
Once you've got your foot in the door and have qualified as a ski or snowboard instructor, achieving higher qualifications and rising through the ranks will be a lot easier. The higher qualification you achieve, the more advanced the students and the better hourly rate you will take on . As an instructor you're learning all the time – about yourself and from the people you interact with – which makes it all the more fun.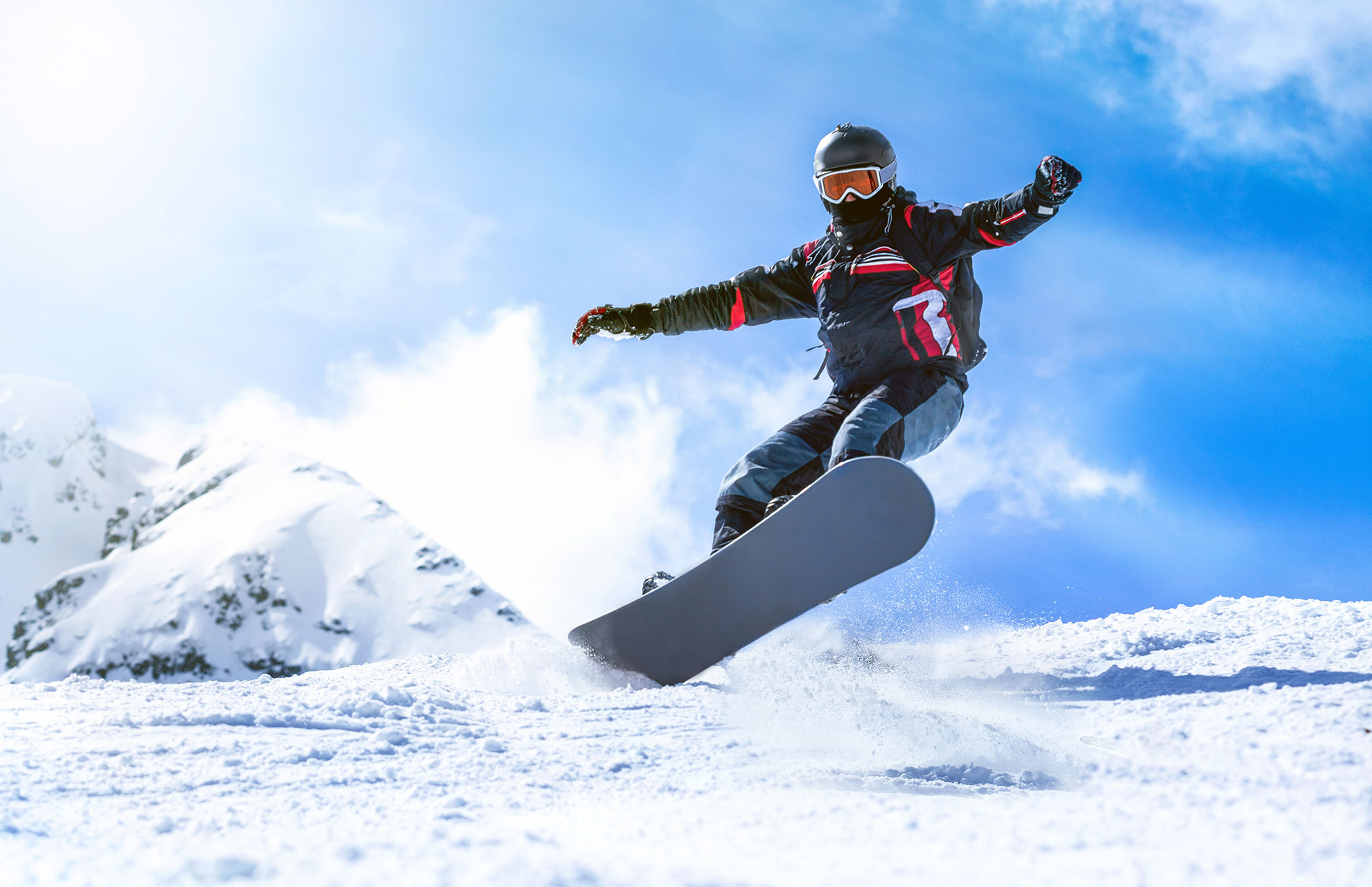 Fly high
And there you have it! These are the 7 steps to conquering your uncertainty and transforming your ambitions into something solid. We hope this article has shown that with some grit and a whole lot of guts, anyone can learn how to become a ski instructor or snowboard instructor. All you have to do is take that first jump…
How do I get on board?
Are your toes itching to get out there on the slopes? The next thing to do is to find the ski instructor or snowboard instructor courses that meets your objectives.
Whether it's training in France, polishing your skills in New Zealand or grabbing your qualifications in Canada, SnowSkool offers epic courses for every need. And if you're still uncertain, our friendly team are happy to have a chat to find the course of your dreams – a match made in heaven!