Snowskool's Sales and Marketing Manager - and former ski instructor and ski patrol member - Chris Glebocki, has seen his fair share of off-piste situations. Here's his advice on the basics you need for a safer backcountry adventure.
Winter is coming and snow is finally starting to fall across the mountains and resorts scattered around the northern hemisphere.
Skiers and boarders are now getting more than a little excited for the season, with thoughts of powder face shots, getting waist deep in powder and getting those important and luxurious first tracks marked out in the deep snow. But before you delve into the backcountry, into the side/slack country or under the unpatrolled sign in ski resorts this winter, you might want to prepare yourself…or at least think before you leap!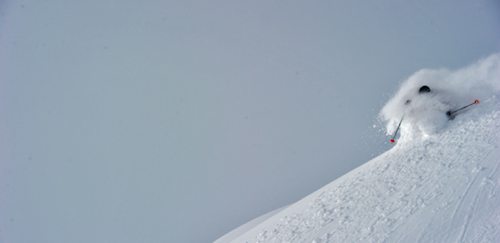 Who needs to know?
There are a lot of skiers and boarders that could be classed as 'weekend warriors' for the amount of skiing they get per year, and still decide to venture into the wild unknown. This could be from complete backcountry day trips to nipping under the edge of resort rope into the unpatrolled, powder filled slack or side country - with pretty limited experience or even no experience at all.
There are others with the training and the knowledge to venture into this massive playground who know what they're doing. This isn't for them. But there are plenty 'tourists' and general types that don't. Many with a 'what's the worst that could happen' approach - which is the type of oversight that can lead to higher risk.
This may seem a heavy start to those looking to get excited for the winter, but with quite a few injuries already this year and, yep, even a few deaths, it's best to know what you're doing if you venture out.
Back or slack?
The difference comes down to accessibility.
Slackcountry is generally terrain that's easy to get to, this can be just under the ski resort boundary rope, dropping off the backside of the ski resort, or heading up towards the peak next to the main road that you pass every day to work. Wherever you head - into the backcountry or slack - the dangers, risks and preparation you take to manage the risks should be no different. Just because you can still see the ski lifts; a main road; some houses or think you are only a stone's throw away from a public path you should not get complacent. Plan for every scenario.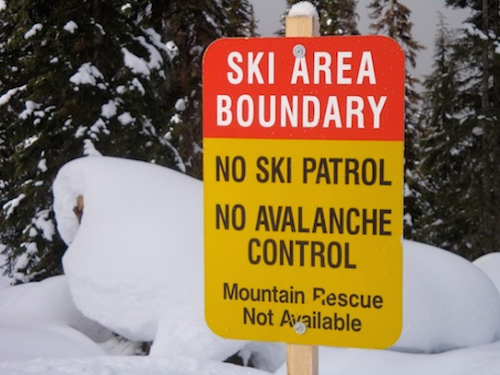 Common thoughts
I know from experience that it is very easy to see signs like the one above and think:
"it's ok, I'm not going far out"
"I'm a great skier / snowboarder, I'll be fine"
"It'll be alright just going 10 metres or so over the other side"
"look at that untouched snow, I can't believe no one has skied it yet", or even the inverse of this...
"It's got tracks on it so it's good to go"
At one point or another I've quoted most of the above phrases. I have certainly taken risks in the past. But you learn from experience and close calls and while I've been ok I've seen plenty of others in bad situations from my work in ski patrols in Canada.
So here are some tips do ski in the backcountry / slackcountry better. These are the bare minimums that you should know if you are planning to nip past a ski area boundary sign or head for a backcountry adventure this season:
Skills training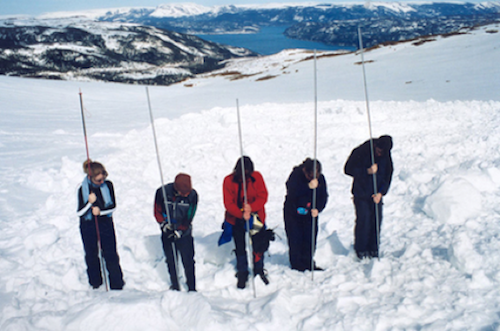 This can consist of a dedicated backcountry or avalanche course, from a basic AST (Avalanche Skills Training) course to guided training in the backcountry.
The main elements that will be covered are:
Avalanche rescue
Weather and conditions on the snow
Snow pack assessment
Terrain assessment
Navigation.
Some courses include first aid training but if they don't then it's best to look elsewhere. First aid skills are invaluable - and a must if you are venturing into the 'unknown'.
The basics
There are of course many other pieces of equipment and specialist clothing that you could take on any trip out of resort but these three items are the fundamental and essential pieces of equipment that you need to become familiar with and learn how to use.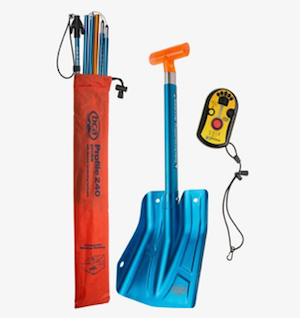 Don't share
Working as part of a ski patrol team in Canada, it amazed me to see how many people go out in a group with this equipment spread between them: one has a shovel, the other a probe, and one or two with a beacon…! Every member of the group needs to have all three components. If the guy with the shovel gets buried, good luck using a beacon to find someone with a shovel. Or good luck using your hands to dig him or her out.
These 3 pieces of equipment need to be carried by everyone to ensure that whatever way you cut the scenario, each remaining skier or boarder has the means to locate and rescue those buried.
Take a friend
Skiing off piste, in the backcountry, slack country or anywhere unpatrolled shouldn't be a solo adventure. I know there is a very familiar saying "no friends on a powder day" but this mantra doesn't apply when you're heading off-piste.
Always take at least 1 friend. And if you don't have any friends then make some or find some or don't go. There are many Facebook / Meetup groups and local resort groups that are always looking for new people to ski with, many for backcountry skiers. Or just be oldskool and ask for someone's number…
Safety in numbers. You are always better with more people, there are more eyes to watch for hazards; extra hands to help if injuries occur or to go get help.
More detail?
I've worked as a ski instructor and on ski patrols but I'm no backcountry specialist. There are many out there that can offer more detailed information than I have given to you here. But this is a manageable amount of information and the basics that you need to do it safely.
If there's anyone out there with any other tips or comments, then please leave them below.
Have a great season in the snow, I know I will. Get your snorkel on, get those face shots in and stay safe in the mountains!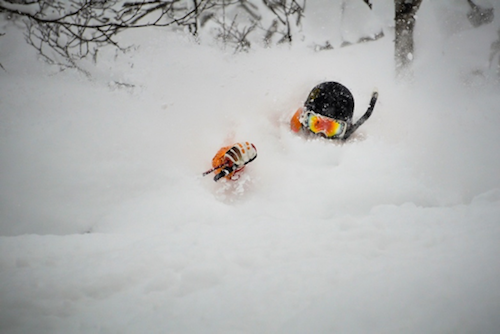 Related