"To be honest, I felt like I missed the boat on the ski-season-thing when I was younger because I got straight into working, and then it never seemed to be the right time. It was always in the back of my mind and I was actually 30 when I came across SnowSkool's instructor course in Big White – I had no idea you could do a season and not have to work in a chalet or a bar."
"I'm a solid rider but I've never had proper lessons"
"I'd always snowboarded on trips with my family and mates so felt quite comfortable on snow, but had no idea if my technique was actually any good. I was well up for the idea of being trained by pros all week but then having the evenings & weekends to do my own thing. I can handle blacks but, when the trainers took us back to basics, there was actually so much I needed to change, which was mad. We filmed each other loads and looking back on my riding from the first few weeks I do kind of die inside (!) but it's cool to see how much my technique improved. The other big improvement I made was being able to ride powder, I'd not had much opportunity to do it before but there's powder everywhere in Big White – you just hop in and out of pockets and find you're getting better and more confident with every turn."
"You get a bit more independence on the Big White course"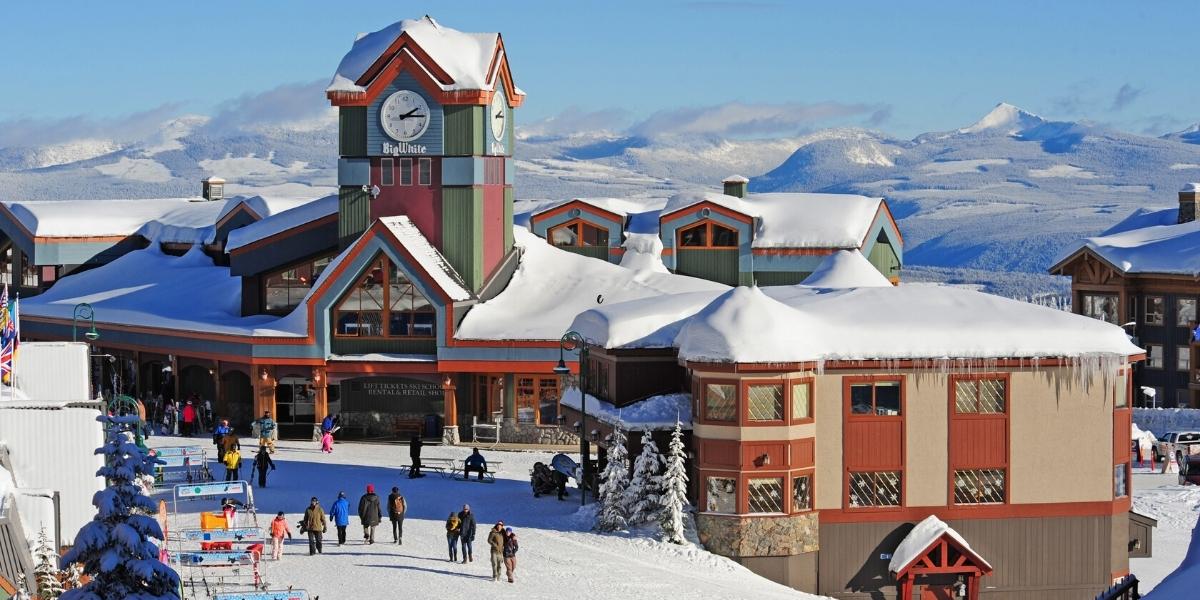 When Pierre initially got in touch with SnowSkool, to decide which course was best for him, high on his list was a 'proper ski season vibe' and as little organisation on his part as possible. He loved that Big White's accommodation was in apartments dotted around the centre of the village. "You get a bit more independence on the Big White course and the house parties (and hot tub parties) at each other's accommodation were definitely a highlight. You also live in small enough groups that you can kind of do your own thing when you want to."
"I was still working at my job right up until the week before I left for the course so I seriously appreciated that the SnowSkool team did all the admin – all the faffy stuff like transfers, what documentation I needed for Canada etc. They literally told me where to be at what time and what to pack in my suitcase! They sorted everything out behind the scenes which was a big help."
Pierre's plan was to come back to the UK straight after his course, but a crew from Big White decided to explore Canada some more… "A couple of the lads in my flat had decided to do a bit of travelling around British Columbia afterwards and I'm so glad I got involved. I actually sold my snowboard and the SnowSkool rep helped me send the rest of my kit home. We did a tonne of mountain biking and explored around Vancouver. Big thanks to SnowSkool for changing my flight too!"
Caution: you will fall in love with Big White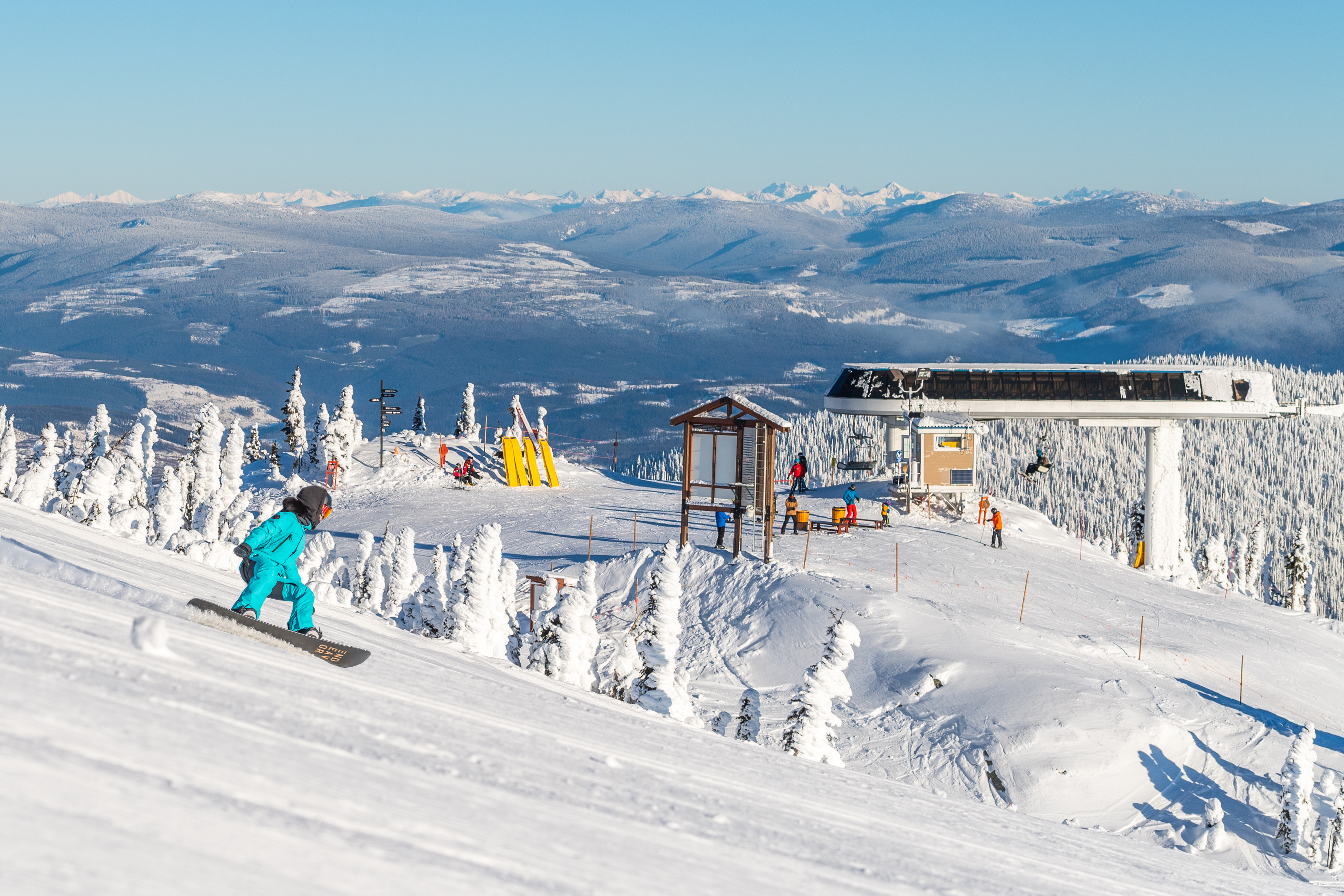 When he did finally get back to the UK, it's fair to say the 'Canada-effect' had taken place. "I was basically planning my next trip back to Canada to snowboard and hopefully travel around a bit more. It was a good motivation to get back into a proper job – all to save up to go to Canada again!"
~
Find out more about our snowboard instructor course in Big White, Canada
Find out more about our ski instructor course in Big White, Canada
And ask us any burning questions you may have via the instant messenger, through email, or give us a call!