Andorra, in the heart of the Pyrenees between France and Spain, is a bit of a hidden gem when it comes to ski instructing. It's a beautiful mountain nation with a blend of Catalan, French and Spanish cultures. Snow conditions can be great - and Instructors earn relatively well there (see our instructor salary guide) with a cost of living that's lower than it is in many resorts in France.
Ex-SnowSkooler Katy Mallaband has been to Italy and Australia and now she's working in Arinsal, Andorra. Here, she explains how she did it and what life as a ski instructor is like there:
Q: Why did you decide to become an instructor?
A: I was 17, unsure on what career path I was wanting to go down. I had left college and wanted to go and experience something different. I had skied since a young age and thought why not do something I love as a job. I found the Snowskool ski instructor course on the internet in November and was out in Meribel a couple months later.
Q: Which SnowSkool course did you do?
A: Meribel, 10 week ski instructor course - back in 2015.
Q: What qualifications did you finish with?
A: BASI Level 2 Ski Instructor.
Q: Where have you worked since completing your SnowSkool course with us?
A: I have previously worked for two separate companies in Italy in the Aosta Valley, Ski 2 and Interski. I also did a season in Perisher, Australia working for Vail Resorts. I am now working for Vallnord Ski School in Arinsal, Andorra.
Q: Which country and resort do you work in now?
A: I think I just answered that above! Vallnord Ski School in Arinsal, Andorra.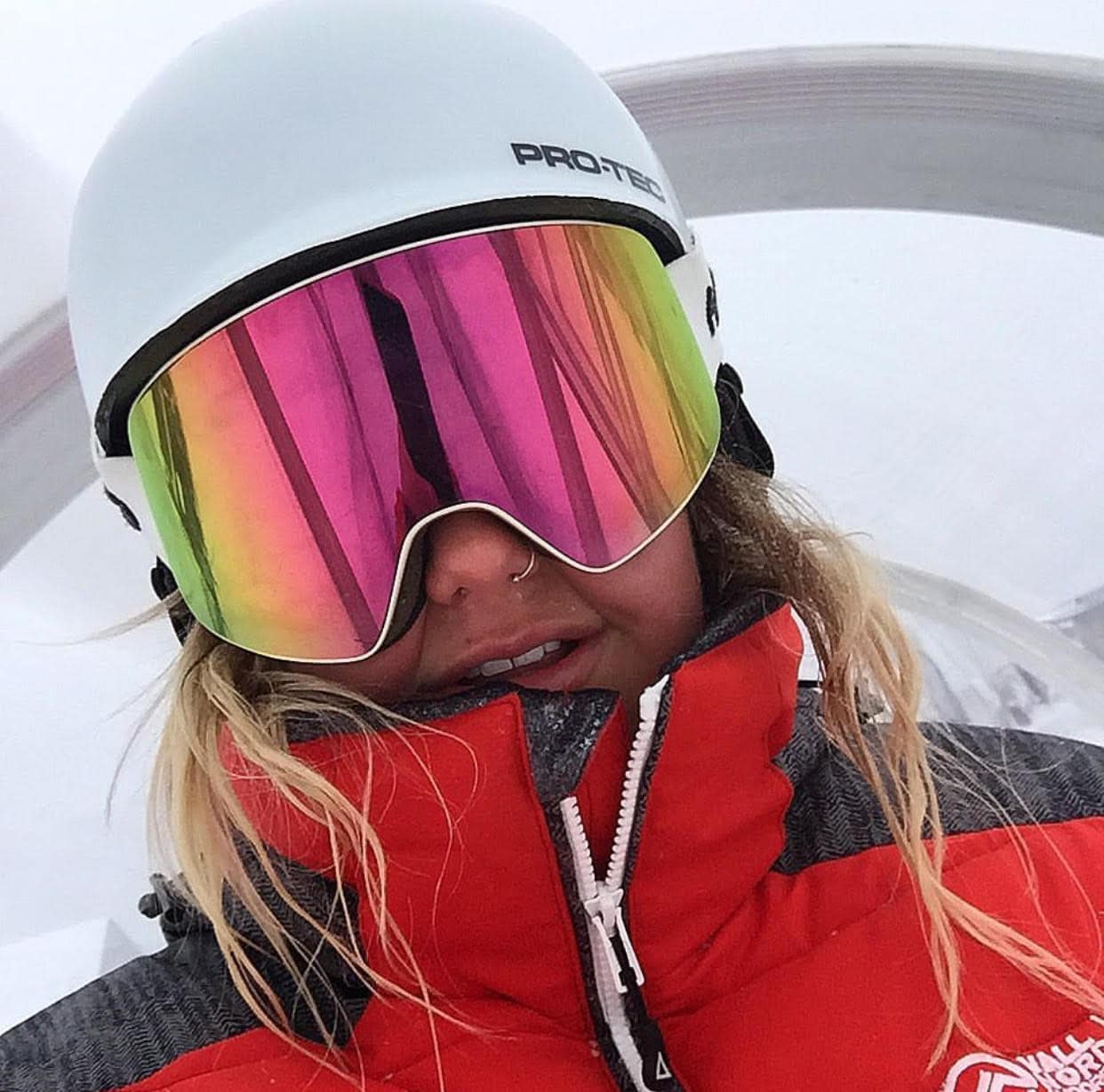 Q: What is the best part of the job?
A: The best part of the job besides the fact I get to ski all day, is the people I get to meet and teach.
Q: What is the worst part (not that there are many cons) of being an instructor?
A: It can get very busy during the peak season so it can be frustrating with the busy lift queues as you want to get as much skiing into your lessons as possible. But apart from that there is nothing about the job that I can say is bad.
Q: What qualifications have you got, what do you need to start working?
A: BASI Level 2 Ski Instuctor, BASI Level 1 Adaptive Instructor, UKCP Alpine Coach Level 1.
Q: What is your daily hours, do you work all day most days?
A: 6-8 Hours a day, 6 days a week.
Q: How have you found gaining employment after qualifying as an instructor: easy or difficult?
A: I have found finding employment relatively easy as I have looked in advance for jobs and prepared for what I want out of the season ahead. My current boss was the trainer on a BASI exam and offered me a job for the following season.
Q: What visa did you need, and how long does that last?
A: To work in Andorra (note: Andorra isn't in the EU) you have to get a green card which enables you to work for 6 months. In order to get this you have to apply for an ACRO Police Check in the UK (£10) and then get an Apostle stamp to verify it's a British document (£30). It's not too complicated or expensive.
Q: When your visa runs out, can you get another or if not how can you go back and work there?
A: Yes, you can get the same visa for the following winter season.
Q: Where do you see yourself in the future, still instructing?
A: I hope to stay working for Arinsal Ski School. Andorra is a hidden gem and such a beautiful country to live in. Arinsal is filled with such a great atmosphere and people. I am hoping to complete my ISIA Level 3 within the next couple seasons.
Q: What are the biggest tips you could give to others looking for a career as an instructor?
A: I would recommend becoming an instructor to anyone. Taking part in the BASI courses really develops your skiing and teaching ability. It's a great lifestyle and it can take you all over the world.
Fancy Being an Instructor? Try a Ski Instructor Course
If after reading this interview you're thinking, this sounds like the perfect job for me, then why not have a look at one of our instructor courses. SnowSkool runs ski instructor courses and snowboard instructor courses in Canada, France and New Zealand, and once you qualify to Level 2 you'll be eligible to become an internationally recognised instructor. Katy started with a ski instructor course in France's Three Valleys back in 2015. Here's the equivalent ski instructor course in France!
Related Ski Instructor Course Content:
Here are our other interviews from the 'Life as a Ski Instructor' series:
Clark Doran in New Zealand
Alex Williamson in Switzerland
Scott in Aspen USA
Andrew McGregor in Canada