What does a Piña Colada and a budding ski instructor in Canada have in common? They both require a careful blend of knowledge, practice and technique to achieve smooth results.
I know what you're thinking. That comparison was a bit of a stretch. But now I've got your attention, let's take a deep dive into how to become a ski instructor in Canada, including which ski instructor qualifications you'll need in order to teach, how to get certified and – the fun part – the best bits of Canada's most sought after resorts. Ready?
Why become a ski instructor in Canada?
When it comes to ski instructing, there are benefits all across the board (or should we say skis?). From dazzling your friends and family with hair-raising skills to taking on responsibility as a role model for rookie skiers, there's plenty to shout about. Here's just a few of our favourites.
Earn while you learn
People generally find jobs they love more fulfilling and work harder at it. Right? So it only stands to reason that turning a long term hobby into a more serious career could be of real benefit. This is made all the more pressing when you consider that only one third of Brits are happy in their jobs.
Not only will you spend your days chipping away at a skill you love, but you'll have the chance to earn a pretty penny while you do so. And if you put the time in, you can rise through the certification levels and teach more advanced classes for a higher-paying ski instructor salary.
An alpine backyard
Odds are that if you're looking up how to become a ski instructor in Canada, you're probably quite taken with the idea of working in the great Canadian outdoors. That's not surprising.
Dominated by the majestic beauty of the Rocky Mountains, many of the beautiful resorts Canada has to offer are simply stunning. Rugged mountains, champagne powder and moguls galore, there's plenty for your eyes to take in.
Impress with finesse
If you have the knack for skiing or people have told you you're a virtuoso on the slopes, what better way to sharpen up those skills and really impress? Life as a ski instructor is sweet. In your time off, you can practice your wild tricks and add new competencies to your toolkit.
The loveliest people
Canadians are known for their politeness, and you're sure to meet some friendly faces when you jet off to the Great White North.
When we say you'll make the friends of a lifetime on our ski instructor courses, we're not joking! The best people are skiers, and you'll all share the same passion for the slopes so you'll have so much in common from the get-go.
6 steps to becoming a ski instructor in Canada in record time.
With the world's most iconic ski resorts, it's no surprise skiing in Canada is such a coveted dream. But how do you cut through the crowd and nab that job?
Fortunately, the path to an instructing job at a ski resort is a fairly straightforward one. It will take some grit and determination, but with some base level experience and a lot of practice anyone can become an instructor in Canada. Here are 6 key steps to turn your ambition into results.
1. Choose your destination
The first decision on this journey will set the tone for the whole experience, so choose wisely. You'll want to select a resort that suits your needs.
Banff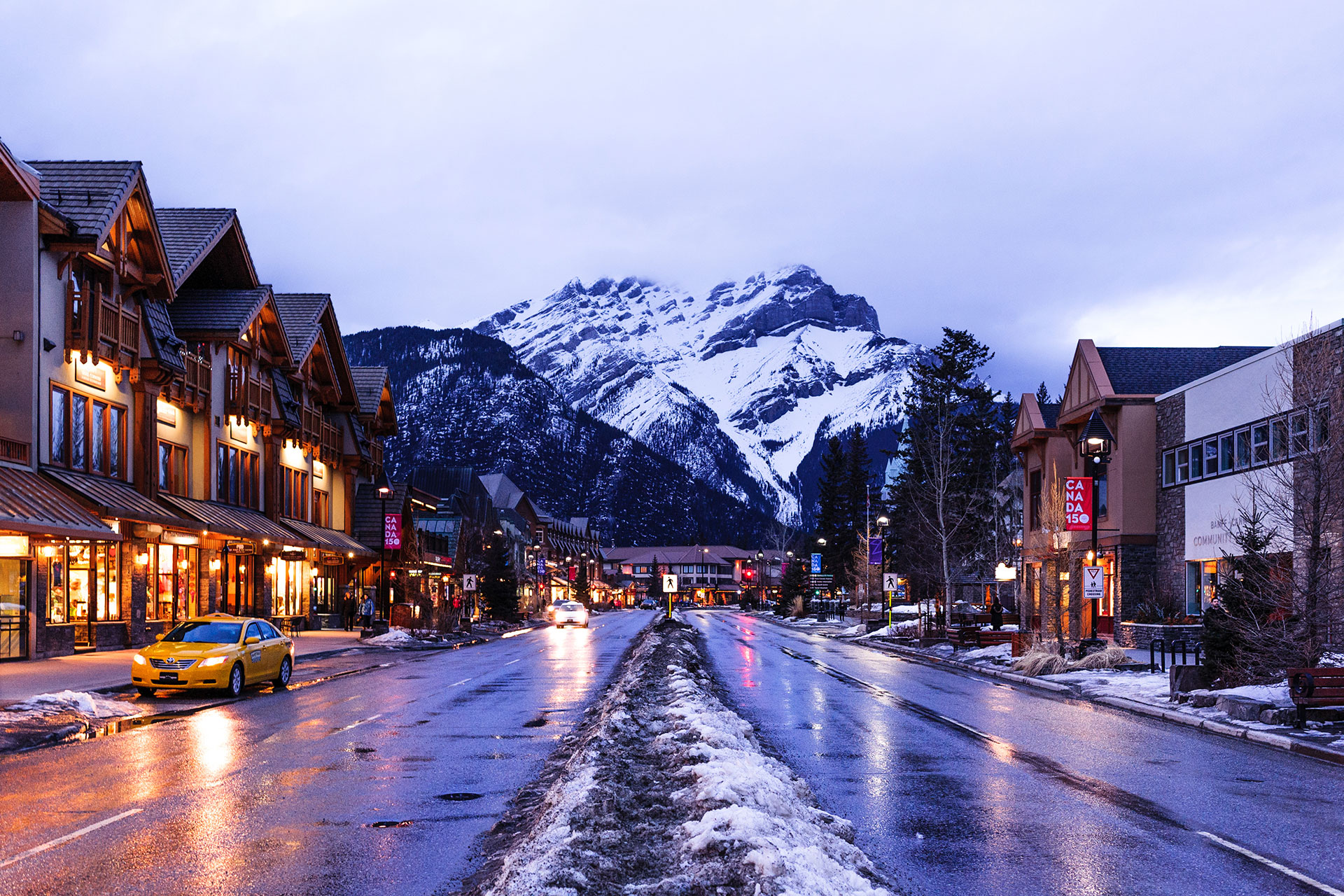 At SnowSkool, we offer adrenaline fuelled courses at two Canadian resorts and the first of these is the beautiful Banff resort. With sweeping views of Instagram-worthy lakes and peaks, Banff became Canada's first National Park – and the rest is history.
Here you can enjoy the cosy ambiance of the World Heritage townsite, experience nature on a nearby hiking trail and bask in the bustling hubbub the après ski scene has to offer.
Big white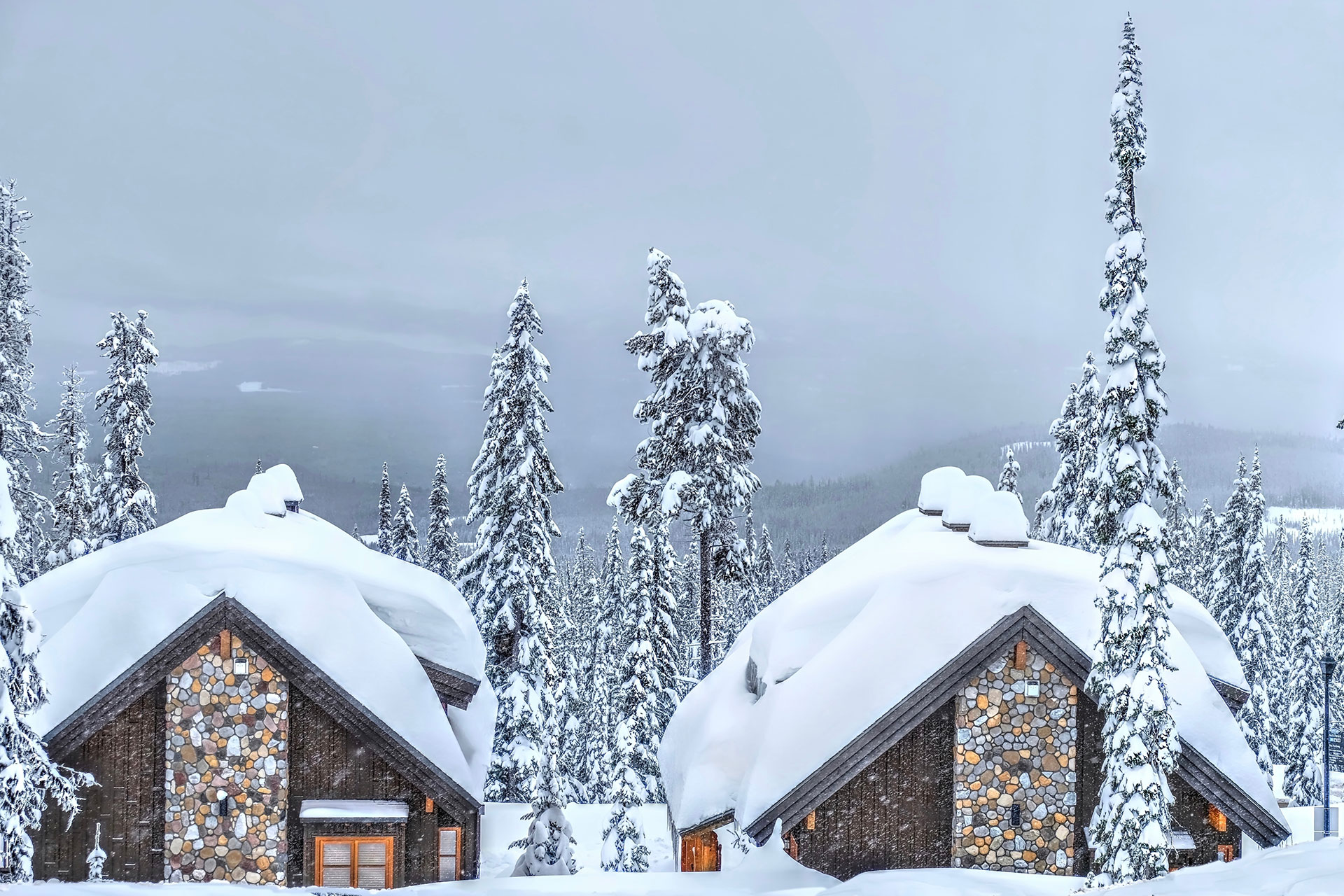 From one natural beauty to another. The Big White resort is located 56km southeast of Kelowna in British Colombia, where hard work meets play. Big White truly packs a punch – as Canada's largest ski-in/ ski-out village with 2765 acres of terrain, there's plenty of room for exploration. What really sets it apart though is its world-famous Okanagan champagne powder snow.
It's hard to get bored when there's so much to do with fun activities from husky-sled rides to unwinding at a relaxing yoga sesh – and all with breath-taking landscapes right on your doorstep.
2. Get your mitts on ski instructor certification
This is perhaps the most important hurdle: getting your Canadian ski instructor qualifications. Before you sign up to any course willy nilly, it's crucial to do your homework. Not all qualifications are internationally recognised by the ISIA (International Ski Instructors Association) so you will have to choose wisely.
Your best bet here is getting qualified with CASIA (The Canadian Ski Instructors' Alliance) as these qualifications are internationally recognised (air punch!). Reach level 2 and you'll be able to work anywhere in and outside of Canada (excluding France and Italy). Plus, your instructors will teach you the Canadian way – as you'll find that each governing body has a slightly different way of doing things.
3. Send off your visa application
There's lots of fun to be had in becoming a ski instructor in Canada, but unfortunately this is one of the boring bits. Once you have become a certified ski instructor, you will need to apply for an IEC (International Experience Canada) working holiday visa. Do be aware: in order to be eligible for this scheme you have to be between 18 and 30 years old. You can check if you're eligible here.
This handy pass will allow you to live and work in Canada for up to two whole years. It's very important to secure this documentation before you get to applying for a skiing job as most resorts won't accept applications without it.
4. Apply for a ski instructor job
Right now it must feel like applications, applications, applications. But that's what it's like. After your Visa is approved, you will need to throw yourself out there – and that means applying to tons of skiing jobs.
Remember: don't be too picky as there will be the opportunity to move to a preferred area later down the line. Your focus at this stage should be securing an interview and getting your foot in the door.
5. Smash your interview
If your CV and covering letter are a hit, you'll be invited to an interview. Some resorts will go down the in-person route, offering an interview day to test your physical prowess on the snow in addition to a traditional in-person interview. Definitely attend this if you are in the country as it will show you're extra keen – a brilliant trait for a new instructor.
If you're not in the country; however, they may offer a telephone interview and go off proof of your qualifications and work visa alone when considering you for the role. Make sure to present yourself professionally, with some of your personality shining through, and prepare thoroughly and you can't go wrong!
6. Revel in your success
If you've followed all previous steps carefully, you will have secured your first resort job and bragging rights (at least for a little while). This is the result everything has led up to and it's not a small feat, so enjoy the satisfaction of a job well done.
Anything else? Well, we say it's time to put your feet up and pour yourself a cold one – after all, you'll deserve it.
Find your altitude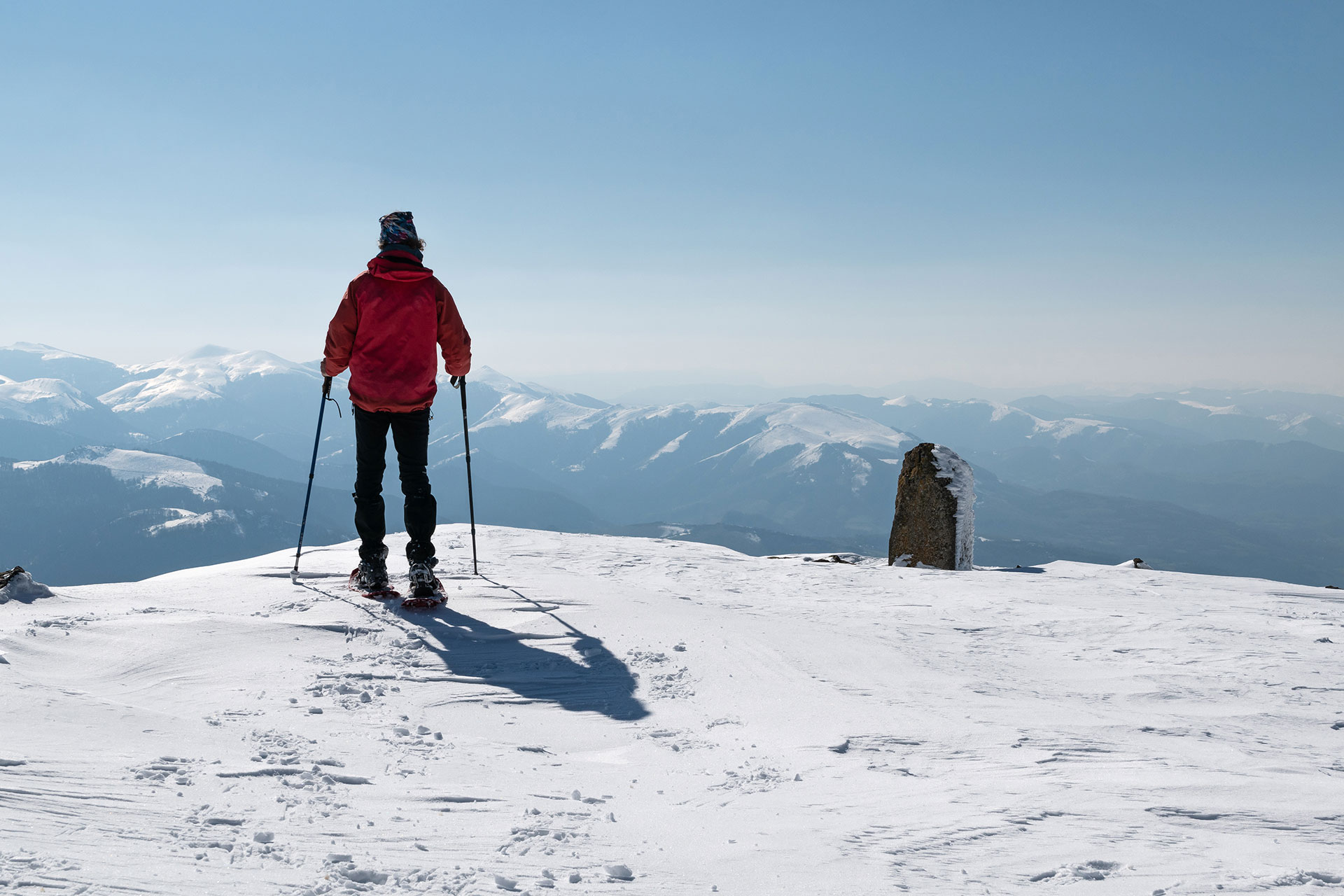 There are so many reasons why becoming a ski instructor in Canada might be just the thing to sprinkle a little magic over your life.
Whether you want to get your mojo back, push yourself right to the limits or simply want to learn a lifelong skill in some of the most beautiful places, we're here to see that you pick the course that ticks all of your boxes. Just think of us as your snowy match makers!
Speaking of which, what are you waiting for? Get in touch with our friendly team for a chat about our ski instructor courses in Canada. And soon you might find yourself in an après ski bar, fully qualified, sipping a Piña Colada after a rewarding day of teaching. Cheers!