One of the most common question we hear is: "Which is the best resort to train as a ski instructor in?"
It's not an easy question to answer. Everyone has their own opinion on what makes a great resort or course. This differs so much from person to person. Some might go for the highest annual snowfall or the most powder days in a season – others might be more interested in the expanse of ski terrain, off-piste terrain, freestyle parks or even the biggest parties and the best nightlife and experiences.
For these reasons, we can't tell you which is the 'best resort'. A SnowSkool we have been running ski/snowboard instructor courses in these resorts for years, so, we can tell you what makes each resort world-class and what draws people to these places each year.
From this, you can work out the best ski resort and course for you!
Canada
​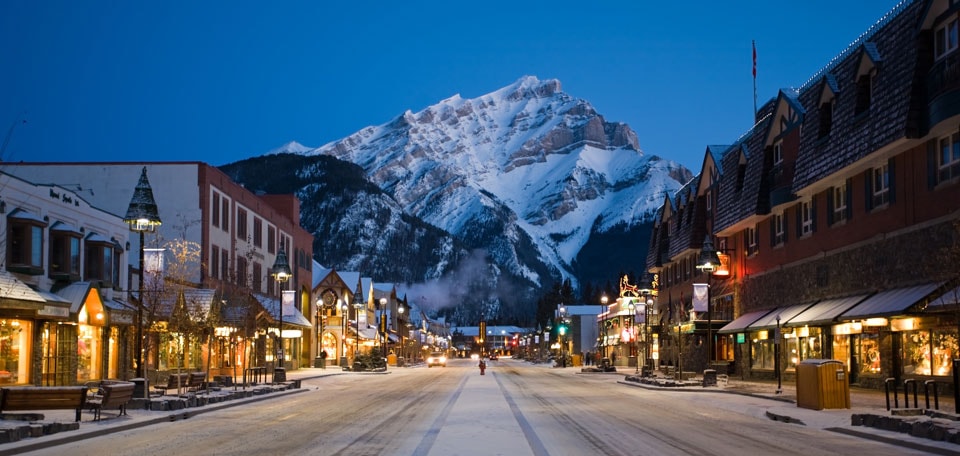 This is where it all began, where the first SnowSkool course ran way back in 2004. For those who've been, you will know why Banff is so popular. But for those unfamiliar with Banff, these are the main reasons to head to the Rockies:
The Town
The town of Banff is enough of a reason in itself. Nestled in the heart of the Rocky Mountains, this is a ski town that has it all: charm, nightlife, an abundance of restaurants and bars, a variety of resorts within easy travel distance. There are also loads of on and off-snow activities to keep all ages of adventurer excited and coming back for more.
Sunshine Village Ski resort
There are a number of resorts close to the town of Banff but Sunshine Village really is the pick of them. This resort stands out from the others in the area, by far, for 4 reasons:
Sunshine Village has an annual snowfall of 10m per year. For comparison: Lake Louise ski resort has an annual snowfall of 3m per year and Mt Norquay has an annual snowfall of 3m per year.
Sunshine Village is only a 15-minute drive from the town of Banff. It's a very relaxed journey for you to get ready for an epic day on the mountain (Lake Louise is 45minutes to 1 hour from Banff, in each direction!).
As well as having terrain for all abilities, and plenty of park action, Sunshine Village also has the largest inbound freeride zones in Canada with Delirium Dive & The Wild West. This terrain has been voted as some of the most extreme in North America, and the world. If you are interested in taking your skills off piste, this is the place for you!
4. Priority Level 4 Instructors
Due to our long-standing relationship with Sunshine Village, and our commitment to this resort, the ski school grants us priority with all Level 4 trainers. This enables us to provide the highest level of training for you. We receive the top level instructors on our course before anyone else
SnowSkool is the original Big White instructor course provider. There are others on the scene, but no-one knows how to run a course with the experience and relationships that we have in Big White. There are more SnowSkoolers working in the Big White ski school than anyone else - and some may even teach you!
The reasons so many go back to Big White year after year are as follows:
Ski in/ski out accommodation
Need I say any more? What would cost you a small fortune in Europe, is your standard accommodation in Big White. Who wants to get a bus or a gondola to the slopes when you can step out of your apartment, click your skis on and go? No late-night taxis required to get to and from the nightlife - you are a snowball's throw from it all. Having the most centrally located, sought-after ski in-ski out accommodation in Big White is a luxury that few get to experience. Enough said!
The on-mountain community
The feeling of being part of the community rather than just a tourist, does have a big impact on your life in resort. Living in the heart of the resort allows you to feel like you are part of the community for more than just a course. So whether you need your daily coffee fix, have a favourite breakfast joint, a crush on a member of the ski school, or enjoy a cold drink in your favourite bar, you will get to know the same familiar faces. Strangers will turn into friends, turning the season's experience from epic to legendary.
Powder-tree-skiing!
f you are not a fan of tree-skiing yet, you soon will be! I am not talking about tight compact tree fields that cause you to get tangled in branches so tight you scratch your goggle lenses with every turn - or tear your jacket as you squeeze between them. I am talking about great big glades where you can really open up your skills and tear through. Steep tree sections, sparse open glades, dense forests, Big White has it all for you to enjoy. Throw in the bucket-loads of powder that Big White is known for, and you have yourself one heck of an environment to ski in.
France
Meribel, The Three Valleys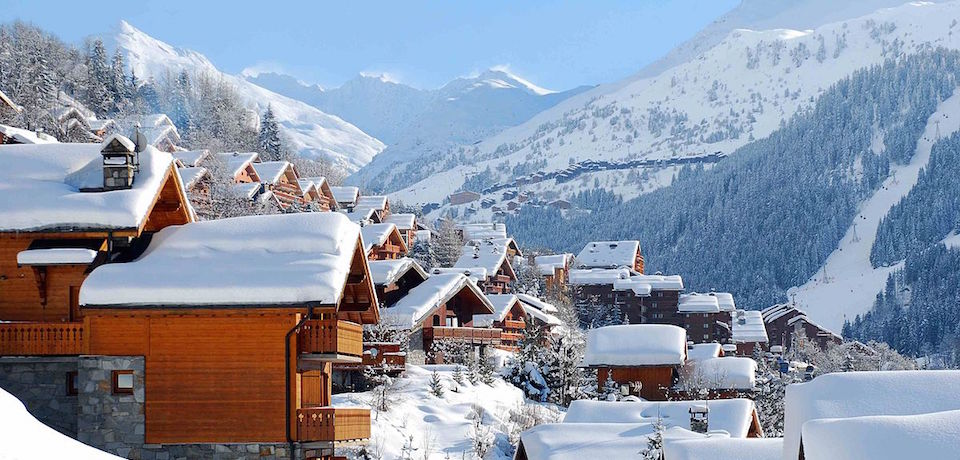 There is not a lot that remains to be said about why people go to the Three Valleys. But, just in case, here are the 3 main reasons:
The largest ski area in the world
Meribel is part of the Three Valleys, which is the largest interconnected ski area in the world. In other words, you are never going to get bored of the terrain available to you.
Après, Après, Après!
Anyone who has skied in Europe or France, will know all about the world renowned après and communities that make the resorts come alive. If you are looking to socialise with other snow loving seasonaires from around the world, on your course and off, Meribel and the Three Valleys attracts them all. There will be legendary après bars and social events. And all this world-class après gives you the perfect time to socialise straight after hitting the slopes, dance on table if you feel the need - and (if you're skiing) still get in bed well rested for the next day.
Chalet accommodation
You can forget hotels, apartments or hostels, you're not really experiencing a course or trip in France if you are not staying in a chalet. And on SnowSkool courses you'll wake up in a wooden chalet with the smell of cooked breakfast by your personal chalet host, making sure you are ready for the day. On our courses breakfast and dinner are included 6 days per week, so you are well fed and watered, ready to take on whatever the mountain and instructors throw at you!
New Zealand
The first (and really the only) question you have to ask yourself is, Why wouldn't you want to train in New Zealand?? There are too many reasons why you should head to the other side of the world but here are our top 3 reasons to train in Cardrona/New Zealand.
New Zealand
As we mentioned before, who wouldn't want to go to New Zealand? As well as the fantastic training and the future work opportunities, you will be in based in the adventure capital of the world. You'll be surrounded by incredible scenery, off-snow activities and adventures. This can also be an inspiration for future world travels or a global career.
Getting your foot in the (competitive) door
It is much harder to secure work in the southern hemisphere than in the northern hemisphere. This is for a simple reason: when the northern hemisphere winter ends, thousands of instructors from Canada, America, Japan and the whole of Europe follow the winter to the southern hemisphere and start applying for jobs in New Zealand.
Due to the lack of resorts in New Zealand, compared to countries in the northern hemisphere, and the huge demand there is to work there, ski schools retain a large portion of their staff each year. The fight for positions is hard. So, by training in New Zealand, and ensuring you make the best impression possible to the ski school, you'll be gaining yourself future contacts and a chance of future work in a very competitive place.
World Class Training
As mentioned, few positions are up for grabs in each resort each year. This means that ski schools hire the the best-of-the-best instructors. This has a great ripple affect for our courses because this means that your course trainers are going to be some of the best in the world. They've been hand picked out of thousands to deliver our course, to you!
Choosing the right Ski Instructor Course
What factors appeal to you? Answer this and you'll find the best course. We're also here to help you pick the best course for you, so once we know more about your motivations and what it is that you are looking for, we can suggest the course that will suit.
The earlier you get in contact, the more time you have to research these courses and make your decision. If you leave it to last minute, you may find that certain courses are full and you do not have the same level of freedom to pick.
Here are the options you have with SnowSkool for the resorts covered in this post:
Ski instructor Courses in Banff / Snowboard Instructor Courses in Banff
Ski instructor Courses in Big White / Snowboard Instructor Courses in Big White
Ski instructor Courses in Meribel, Three Valleys / Snowboard Instructor Courses in Meribel, Three Valleys
Ski instructor Courses in Cardrona, NZ / Snowboard Instructor Courses in Cardrona, NZ
If you want more information on which instructor qualification is best, click here for more info.